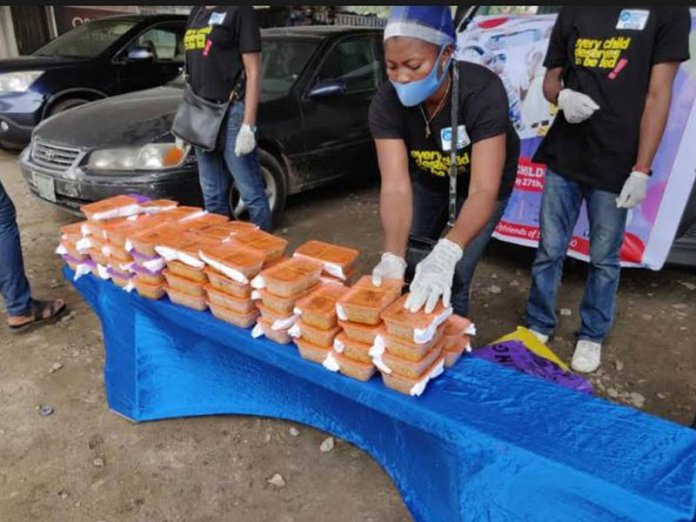 Rebecca Ejifoma
A nongovernmental organisation, Street Child Care and Welfare Initiative (SCCWI) fed about 1,400 street children in eight communities in Lagos state to celebrate the children in their time of lockdown and pandemic.
In its recent field party, the NGO visited the communities including, Oshodi, Ojuelegba, Berger, Opic, Okobaba Destitute Home, the Ido slum, Oyingbo, and Ikorodu.
According to the President and Project Director, Mrs. Comfort Alli, the outreach was all about feeding the children in their attempt to show them love.
She said: "We fed at least 1,200 children. The areas we went to has concentration of children. But when you go to the streets, you will have young children and young adults."
While noting that they had about 1,400 food to give out, they accounted for 1,200 food packs distributed.
SCCWI, which has catered to street children for 12 years now, runs a home that rescues children from the streets after informing all necessary authorities, put them in a home, take care of their food, clothing, shelter, health and education the send them on vocational training in and out of the centre.
Although no form of rescue mision today, the NGO said it took note of children that would need their help after now. "Some children just got into Lagos. Whenever we go to the streets and discover this, before they get into the whole street life here we try to rescue them.
"We spoke to a couple of them today on the street and we are hoping that we would be able to rescue them as soon as possible. But then we also have to take precaution because of the pandemic."
Alli further described the centre as a place where children come and feel at home. "It's not a strict institution where things are done by the book".
Following the outbreak of the COVID-19 and the lockdown, the NGO maintained physical gathering of children.