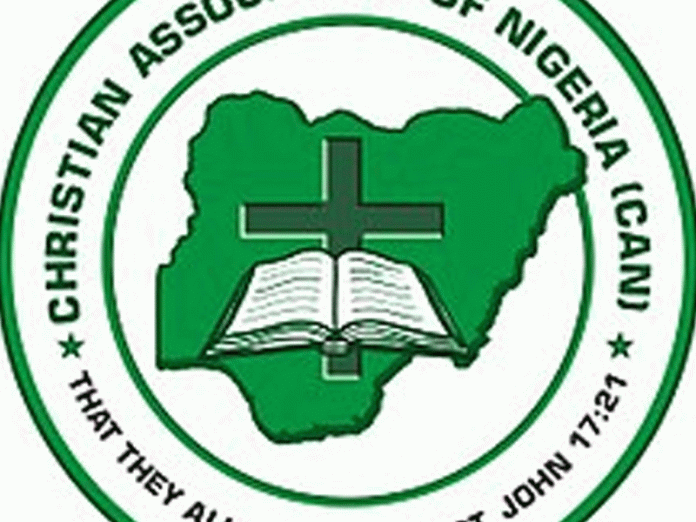 There is no law that empowers the minister to tax every branch of a particular church, writes Sonnie Ekwowusi
Despite protestations by the Christian Association of Nigeria (CAN), Pentecostal Fellowship of Nigeria (PFN) and members of the Civil Society, the Minister of Interior, Ogbeni Rauf Aregbesola, is still insisting that all Christian churches in Nigeria must comply with his directive and pay the increased marriage tax or licence of N30,000 in order to continue to conduct Christian marriages in their respective churches or worship centres in Nigeria. This is contained in the circular from the minister's office currently making the rounds.
July 1 2020 was the deadline given by the minister for compliance. As one staff of the Ministry of Interior later clarified, the said tax is not payable by one Christian church as a legal body but also payable by all the branches or parishes of the same church within Nigeria. That is, if, for example, the Redeemed Christian Church of God (RCCG) has 5,500 branches or parishes in Lagos State, each of those branches or parishes will be expected to pay N30,000 to Aregbesola's Ministry of Interior. In the same vein, all the parishes of the Catholic Church or Anglican Church or Baptist church or Methodist church or other churches are also expected to pay the tax failure which they shall be barred from conducting Christian marriages.
This is quite disturbing. How can the minister expect every branch or parish of a particular church to pay marriage tax or licence? Do the calculation yourself. You can imagine the enormous amount of money the ministry would rake from different branches and parishes of different Christian churches in Nigeria. To begin with, there is no law in Nigeria that empowers the minister to levy the aforesaid marriage tax on every branch or parish of a particular church. Agreed, celebration of marriages in Nigeria is governed by the Marriage Act. Despite the avalanche of conflicting views on the issue, the formation, annulment and dissolution of marriages other than marriages under Islamic law and Customary law in Nigeria, is a matter reserved for the Exclusive Legislative List as contained in the Second schedule, item 61, of our 1999 Constitution.
By virtue of this all matters connected with conduct of marriage under the Marriage Act and issuing of marriage certificate are outside the purview of the state and/or local government areas. Specifically, section 7 (5) (under item 1(i) of its fourth schedule) of our 1999 Constitution vests the "registration of all births, death and marriages" solely on the local governments areas in Nigeria. It is not surprising therefore that in the case of Haastrup & others V. Eti-Osa local government & others, and, the popular class case of Olumide Babalola V Ikeja Local Government Area & Others and other cases, the lower courts had relied heavily on the Supreme Court decisions in Anyaegbunam V Anyaegbunam (1973) and Mobil Producing (Nig.) Unlimited. V Lagos State Environmental Protection Agency (LASEPA) (2002) in holding that marriages can be contracted under a licence granted by the Director General, Ministry of Internal Affairs (now Ministry of Interior) but that registration of marriages is within the exclusive authority of the Local Government Areas in Nigeria in accordance with the provisions of section 30(1) of the Marriage Act and section 7(5) of our 1999 Constitution. But, as I said earlier, there is no law authorizing the Minister of Interior to slam the aforesaid marriage tax on every branch or parish of a particular church.
The great danger in Minister Aregbesola acting ultra vires his powers is that it is a recipe for the emasculation of Christian churches in Nigeria in violation of the right to freedom of religious worship as enshrined in section 38 (1) of our 1999 Constitution. Sincerely speaking, I can't make any sense any more in many things happening in our country at the moment. Not long ago, an attempt was made to control NGOs and Civil Society Organizations (CSOs) in Nigeria. Several attempts had been made to control free speech in Nigeria. An attempt is being made to control Social Media. As I have consistently argued on this page and elsewhere, government does not exist in vacuo.
Government drives its origin and survival from mediating structures – civil society, churches, mosques, town union and so forth. In this context, government should see mediating structures as partners in progress not as enemies to be scuttled or destroyed. I may be wrong but this is the first time a minister in Nigeria is fashioning out a policy capable of emasculating the Christian churches. Before Aregbesola was appointed the Minister of Interior, Christian churches in Nigeria had been conducting their respective church marriages upon the payment of the token statutory licence fee without any inhibitions. How come that it is now that churches are having this problem?
In his defence, Aregbesola alleges that he duly consulted stakeholders before taxing the Christian churches. With the greatest respect, this is not true. The leaders of CAN, PFN, other church bodies and the civil society were not consulted prior to slamming the tax on the churches. This is sad. This testifies to the utter contempt for the people of Nigeria by the government. We claim to be practising presidential democracy yet the views of stakeholders are excluded in policymaking processes. You see, life is live and let live. Treat the others as you would want them to treat you. What is good for the goose is equally good for the gander. We are all united in the worship of one God. We are all brothers and sisters, members of one household of God.
Therefore there is no need to discriminate against any religion. We must constantly remind ourselves that by virtue of section 10 of the 1999 Constitution Nigeria is a secular state. Consequently, the government of Nigeria must not make a policy perceived by the public as giving one religion an advantage over the other. More importantly, we must be careful with religious issues. Religious issues can be volatile as much as they can be divisive. At this time in the life of our country in which the government claims to be fostering national unity, integration, social justice and social equality anything capable of fanning the embers religious disunity, mutual suspicious and hatred should be avoided.