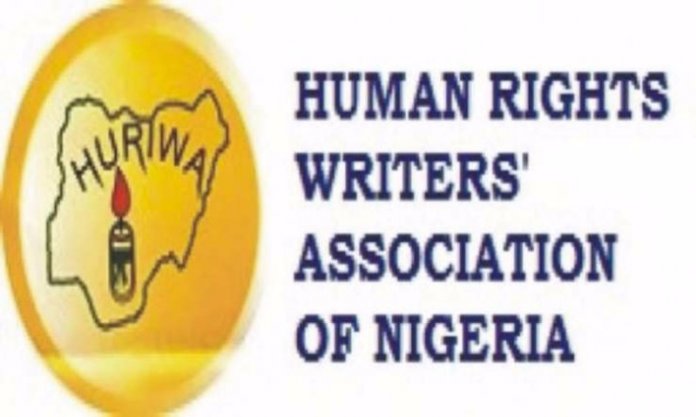 Miffed by what it described as the temerity displayed by the suspended management staff of the Nigeria Social Insurance Trust Fund (NSITF), in rejecting the suspension slammed on them to enable the authority conduct an unfettered investigations of alleged heist of public fund, a prominent civil rights advocacy group, Human Rights Writers Association of Nigeria (HURIWA) has expressed disappointment that the Economic and Financial Crimes Commission (EFCC) is slow to arrest, and investigate the affected officials over the alleged scam.
HURIWA condemned the apparent stubbornness of the suspended management of NSITF in challenging the authority and powers of the President of the Federal Republic of Nigeria and for doubting the veracity of the claim by the supervising minister, Dr. Chris Ngige that the President duly sanctioned their suspension for alleged financial misconduct.
"Why did the minister of Labour and Productivity not follow the right step to deal with this sort of alleged scandal by handing these persons over to the Economic and Financial Crimes Commission (EFCC) for thorough forensic investigations and prosecutions since he is so sure that over N3 billion of public fund was blown away in suspicious circumstances? Why is the Minister of Labour treating this grave case of heist of public fund as if it is a mere family disagreements of All Progressives Congress?" HURIWA queried.
According to HURIWA, "this laissez faire approach by the Federal Minister of Labour in dealing with alleged financial thieves is the tonic that has allowed the accused managers to now start fighting back from the same offices that the supervising Minister of Labour and Productivity had clearly indicted them of corruption. If these persons have shame, the least they could have done is to accept their suspension and present themselves to the EFCC for comprehensive investigations and be freed to return back to offices if their claims of innocence are found to be credible".