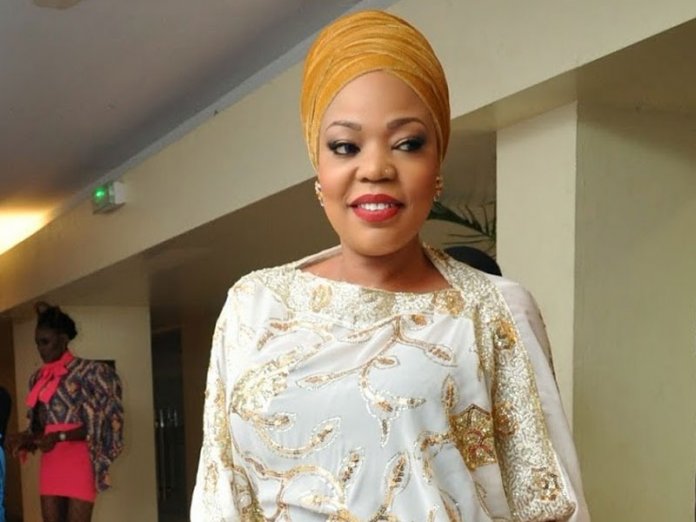 Until recently, Biola Okoya, daughter of billionaire businessman, Alhaji Razak Okoya, had watched her handsome son, Ayodeji Modupe-Johnson, grow as a reasonably ambitious man.
She had also been praying God to grant her beloved son the best out of life.
But the grim reaper struck, thereby shattering her dreams and leaving her inconsolable.
The young lad had passed away on Friday, June 12 after a brief illness.
Following his death, family members and friends have continued to condole with her.
It will be recalled that a funeral service had been held at the Trinity House Church, Lagos- his mother is a staunch member of the church after she embraced Christianity years back
Unfortunately, the task of conducting young Ayodeji's funeral service had fallen on Pastor Ituah Ighodalo who unfortunately lost his wife, Ibidunni in the early hours of that day, Sunday.
Showing unbelievable strength in the face of all, the Pastor, in his sermon at that funeral service, had said in an emotion-laden voice, that "Everywhere is tense, confused, frightening and disturbing, but we are here today.
"If they had told us last Sunday, that we would be here celebrating Ayodeji's life, we would say it is impossible. He was ill, no doubt, but we were believing God that he would be well.
"A lot of you would know that I really shouldn't be here today, but that is how life is. About 2 o'clock this morning, I received a call that shattered my life. But life must go on…Life is a deep mystery."
The late Ayodeji, one of Biola's three children (others are Ayomide and Ayobola) lived the best life with people who knew him.
The deceased was said to be nursing the dream of owning a food truck business as a way of putting his love for cooking to good use. He was also an aspiring rapper and voiceover artiste.
Meanwhile, since she separated from her hubby, Akinwande, Biola has not even come close to contemplating marriage.
For reasons best known to her, the 53-year-old has shunned the allure of matrimony.
She used to be a hot item on the social scene. But she recoiled into a quiet life, setting adrift the rumour that all is not rosy with her.
Sadly, the passage of her beloved son has further dampened her bubbly nature.