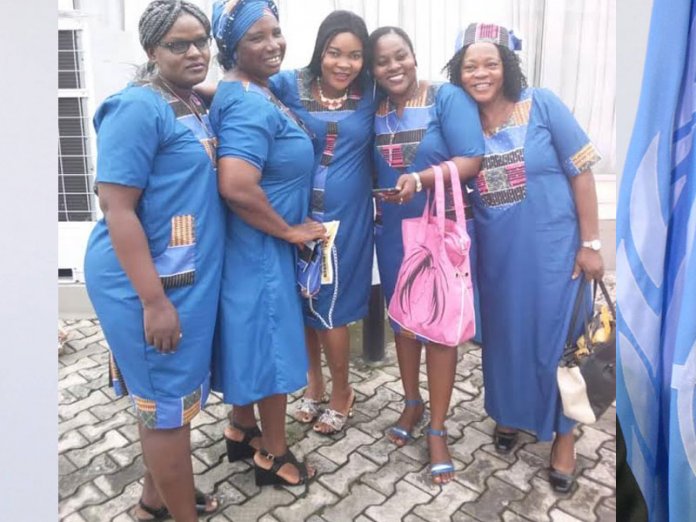 By Helen Nchedo Ibeji
At least one in every 3 women experience some form of violence during their life time. Violence against Girls and Women is no longer a hidden global crisis. Sexual violence knows no boundary, culture or even religion! Indigent girls and women are the most vulnerable. This is not only in the hands of Fathers, Brothers, Uncles, teachers alone. Sexual assault is rooted in the gender inequality that women face throughout their lives from childhood through old age! The Peodophiles believe that their intermeddling with their victim's organs is normal or appropriate after all it's only "play"! We at the Girl Child and Woman Foundation says "enough is enough".
We are all aware that in Nigeria today, women and girls constitute the most vulnerable group especially in the area of gender based violence. This very assertion is given credence by the sudden upsurge of rape and calculated murder of innocent girls and women in recent times. This act is very repulsive and reprehensible in any descent society. This vice is only an aspect of gender based violence. These unfortunate action or behaviours by these undesirable elements in our society must stop. It must be condemned by all people of reasonable mind.
The International Charitable Initiative for Girl Child and Woman Foundation (ICI-GWODEF) do hereby call for justice for all, especially the likes of Miss Vera Uwaila, Miss Bello Barakat and other rape victims in Nigeria. We condemn these vices in it's strongest term inclusive of all gender based violence against the Girl Child and Woman no matter their status. While thanking the Nigerian Police for their efforts so far, we continue to call and count on them on this pandemic of Sex and murder, that befall Girls and Women. We thank FIDA Nigeria for all their efforts. We call all security agencies to team up, not only to investigate these matters but also to arrest and prosecute offenders. While partnering with the necessary security apparatus to do away with this pandemic, we must do all within our reach and power to bring to book all Perpetrators of these heinous crime against humanity.
Furthermore, we call on the Executives and Legislatures both in the Federal and State Government to revisit and review our laws in relations to gender based violence through the "gender lens". In addition, policy and legal framework to address human rights and gender inequality should be addressed holistically and equally expanded in order to create room for increased access to justice for all.
Finally, we call for the systematic involvement of men of all ages in combating gender based violence in all it's ramification. This is very crucial to the change in gender based norms and men should therefore be involved in ending gender based violence. In conclusion, we at Girl Child and Woman Foundation says "enough is enough"! We join hands with other CSO's and NGO's of like minds to say "No to Rape"! We say: No to murder and other acts of gender-based violence!
#say no to rape
#say no to domestic violence
#Girl Child and Woman must be protected
*Ibeji is President, Girl Child and Woman Foundation