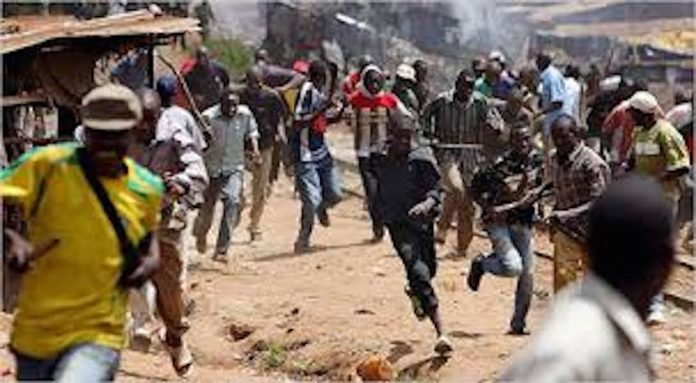 Daji Sani in Yola
Twenty three persons have been allegedly killed as five communities were equally burnt down in Lamurde Local Government Area of Adamawa State following a skirmish between two tribes of the Lunguda and the Waja.
Meanwhile, the spokesman of the state police command, DSP, Suleiman Nguroje, has said 32 persons have been arrested in connection with the communal clash between the two warring tribes. Nguroje said the police had deployed a team from the Criminal Investigation Department( CID to the areas, adding that the number of dead is yet to ascertain.
He said many houses and valuables were destroyed, including food items.
Also, an eyewitness from the affected areas revealed that the indigenous 'Lunguda' tribe and their 'Waja' settlers in Lafiya town in Lamurde LGA engaged each other in a battle overnight over farm land dispute.
According to him, the skirmish resulted in the death of 23 lives, while five villages of Momsurmi, Boshikiri, Zakawon, Burti and part of Lafiya town, were burnt to ashes. "Domestic animals and foodstuffs were also destroyed in the skirmish which lasted for several hours before the intervention of the military mobilised to bring the situation under control," he said.
Another source from the area said the crisis between the two tribes was sparked by an argument over farmland ownership which has been lingering on for many years.
The state Deputy Governor, Crowther Seth, in company of the Brigade Commander of the 23 Brigade in Yola, Brigadier General Sani Gambo Mohammed, visited the scene in the early hours of yesterday.
The deputy governor, who assured the people that the government would investigate and bring the perpetrators to book, warned against further escalation of the violence.