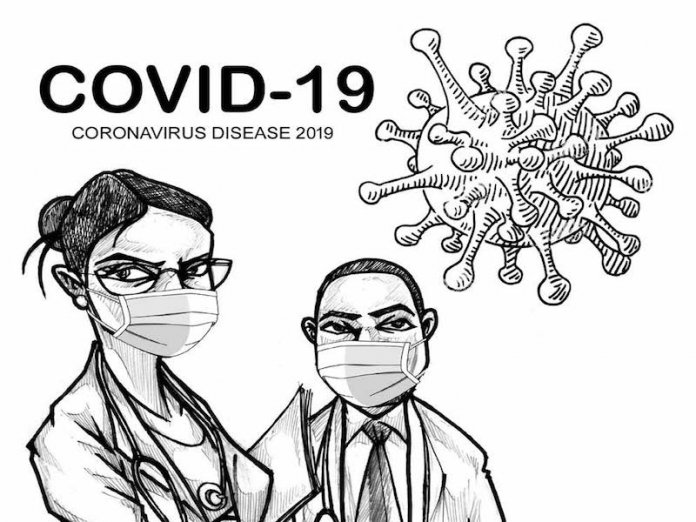 Rajendra Aneja argues that the research organisation and the lead scientist who discover the vaccine to neutralise Covid-19 should be rewarded generously
Billions of citizens across the world, irrespective of religion, ideology, caste and creed, wait with bated breath, for scientists to discover a vaccine to fight coronavirus. Never before, has the discovery of a product, been so critical. Research institutes are burning the midnight oil to find a vaccine including the Oxford University, Massachusetts-based Moderna, Beijing-based Sinovac Biotech, Pfizer and BioNTech, Inovio Pharmaceuticals, which is working on a DNA-based vaccine, etc.
Convalescent plasma has been used earlier against viral illnesses like rabies, hepatitis B, polio, measles, influenza and Ebola. It was also deployed in the treatment of MERS and SARS. Plasma therapy is a form of passive immunisation, unlike a vaccine, which produces active immunity. It is showing encouraging results. However, finding adequate volunteers for trials, without an antibody therapy, is challenging and has its own medical and ethical risks.
Most researchers opine that the vaccine is least a year away. However, the world needs it today. Countries, states, communities are shutting their borders, to prevent the spread of the disease.
The World Health Organisation's Chief scientist, Ms. Soumya Swaminathan, has predicted that it may take four to five years before Covid-19 is controlled. "Many factors will determine how long and to what extent the virus remains a threat, including whether it mutates, what containment measures are put in place and whether an effective vaccine is developed," she opines.
Mr. Michael Ryan, WHO's Emergencies Director also feels that Covid-19 is a new virus entering the human population for the first time and it is difficult to predict when it can be harnessed. This is gloomy news. PM Johnson of Britain has also cautioned that we may not find a suitable vaccine at all.
Many nations in Asia like China, India, Pakistan, Myanmar, etc., and in Africa like Kenya, Nigeria, etc., are very crowded. The wholesale markets, local buses and metro trains are always fiercely crowded. How will people work to make a living? And, if people have no money how will they feed themselves and their families?
Thus, if a vaccine is not found soon, it could lead to a collapse of our pre-lockdown way of life. President Trump has often asserted that the Coronavirus is manmade and came from a laboratory. So, if the virus took birth in a laboratory then it is possible to manufacture an antidote to it.
About 100 vaccines are under various stages of testing, including trials on animals and patients. After discovery, the vaccine should be patent free and citizens should not have to pay for it. Local governments should pay. Pharmaceutical companies should work on a pure cost-basis in disseminating the vaccine. At a time when the human race is under threat, profits can wait.
After the vaccines are shortlisted, it will be a massive challenge to produce billions of doses and distribute them in glass vials across countries, towns, hamlets. It can be a logistical nightmare. Mr. Kalipso Chalkidou, director of global health at the Centre for Global Development, sums up the challenge as "You need to build the plane as you're flying it."
The World Health Organisation (WHO) could have provided leadership in the equitable distribution of vaccines across the world. Unfortunately, it has come for severe criticism, especially from US President Trump. It is indeed unfortunate that WHO has not played a leadership role in the current crisis.
It should have led the research efforts to find a vaccine to counter coronavirus. It should also have led efforts worldwide, to finalise a list of definitive medicines to treat the disease. Sadly, WHO is not a pioneering research or remedy leading organisation. It has been reduced to a bureaucratic institution. It should be restructured to play a more vibrant role in a crisis of this magnitude.
The scientists at University of Oxford's Jenner Institute and the Oxford Vaccine Group have expressed concerns that they may not be able to complete their research since the virus is diminishing in the UK. The Oxford scientists' group should consider commencing simultaneous trials in countries like Brazil and India where the virus is yet robust. The trials must go on.
Normally scientists and researches work for academic recognition. It is time to motivate them with finance and honour too, considering the high stakes of Covid-19. The global economy has come to a grinding halt due to an invisible, but hyper-active virus.
The world should declare a reward of USD 10 billion to the research organisation and USD one billion to the lead scientist, who discover the vaccine to neutralise Covid-19. This may sound preposterous, but it is the need of the hour. In addition, the most coveted awards of the world like the Nobel Prize, should go to the scientists who discover the vaccine.
Collecting USD 10 billion should not be a problem. Around 200 nations are impacted by Covid-19. Each nation has to contribute USD 50 million or even less, since the more affluent nations like the USA, UK, China, Japan, etc., will chip in more. We should not scrounge, when the future of mankind is at stake.
The global economy is taking a massive financial beating, amounting to a few trillion USD. According to Fitch Ratings, the global GDP is likely to decline by 3.9 per cent in 2020 due to a recession of "unprecedented depth in the post-war period." This translates to a loss of USD 2.8 trillion income to the world in 2020, compared to the year 2019.
We also have to ensure that all nations receive equitable treatment when the vaccine is discovered. Where a person lives, or how much money he has in his pocket, should not determine, when he receives the vaccine. Frontline medical workers, vulnerable people in slums and shanties and the poorer nations should receive priority.
However, the front runners in developing the vaccine are the USA and China. They are global competitors, vying for international influence. Before the Covid-19 crisis erupted, they were engaged in bitter trade wars. It is almost certain, that whichever country discovers the vaccine, will first look after its own citizens. Presidents, prime ministers are elected by their own countrymen. They are accountable to them. How will they explain to their constituents, that they let their own countrymen perish, whilst trying to save others?
Many developed countries are racing to acquire pharmaceutical companies, which show promise of discovering the vaccine. So, poorer countries should not have high hopes to be prioritised when the vaccine sees the light of the day. Sadly, they may have to wait in the queue.
When the swine flu pandemic gripped the world in 2009, the richer nations were able to procure the vaccines and poorer countries in Africa and Southeast Asia had to wait. Whilst swine flu is estimated to have killed 18,000 people worldwide, the unofficial estimate is 575,000, with many in underprivileged countries.
Thus, developing countries in Asia and Africa may have to wait for succour when the vaccine emerges. Their best bet would be to forge their scientific knowledge and resources and try to discover a vaccine themselves. This may sound naive, but then David was able to surprise Goliath. It's worth a try. There is nothing to lose.
––Aneja was the Managing Director of Unilever Tanzania. He is an alumnus of the Harvard Business School and author of "Little Thoughts for a Better World"