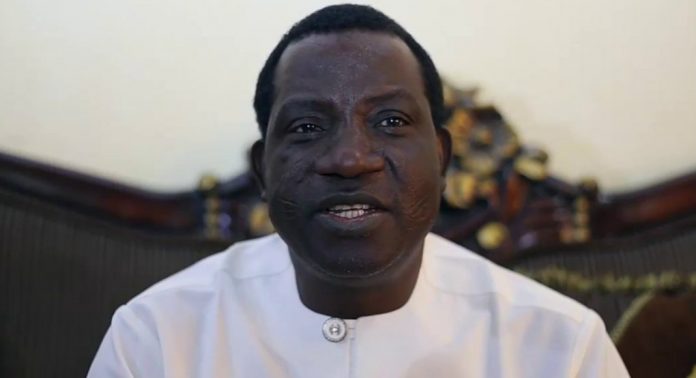 By Seriki Adinoyiin
Plateau State Governor Simon Lalong has described children as the hope of Nigeria who deserve all the love, care and protection available to prepare them for the future as they grow to take over the responsibility of leadership.
This is even as the senator representing Plateau North, Istifanus Gyang, has called for the implementation of Child's Right Act 2003, saying the Act targets the best interests of the child to be of paramount consideration in all actions as it requires a child to be given protection and care necessary for his wellbeing.
In a statement by his Director of Press, Simon Macham, the governor said: "Though this year's children's day is being marked in a low owing to the coronavirus pandemic, the significance of the Children's Day cannot be lost because they remain the heartbeat of our society and hold the key to our future. We must therefore continue to invest in their education, health and psychological development so as to prepare them for the task ahead."
He added that the state government has continued to provide an enabling environment for the Plateau child by improving the quality of education and healthcare, as well as protecting them against all forms of abuse.
He explained that his government recently decided to put in place online radio and television lessons to help children keep up with learning despite the closure of schools because of Covid-19.
Lalong also used the occasion to assure Nigerians that the decision to remove all Almajiri children from the streets and return them to their parents was borne out of the need to safeguard their future by integrating them back into the society where they can access education and proper care.
Meanwhile, in a statement by his Media and Protocol Aide, Mr. Musa Ashoms, Senator Gyang said that in addition to the inalienable rights in Chapter 4 of the Constitution of the Federal Republic of Nigeria 1999 (as amended), there are rights that are exclusive to the child as embedded in the Child's Rights Act, with attendant and consequential sanctions against breach and non-compliance.
He said: "The Act entitles a child to amongst others, right to dignity, right to health and health services, right to free, compulsory and universal education, right to special protection from abuse and exploitation such as child marriage, sexual abuse, exploitative labour, violence, indecent exposure and such like."
Gyang said that a major avenue through which the rights of the child can be enforced and further guaranteed is to make the provisions of Chapter 4 of the CFRN 1999 obligatory and justiceable as it relates and applies to the child.
The senator also endorsed the criminalization of the Almajiri practices and conduct by the Kaduna State Government as it will go a long way in restoring the dignity of the child and curbing illiteracy when the children return to formal education.