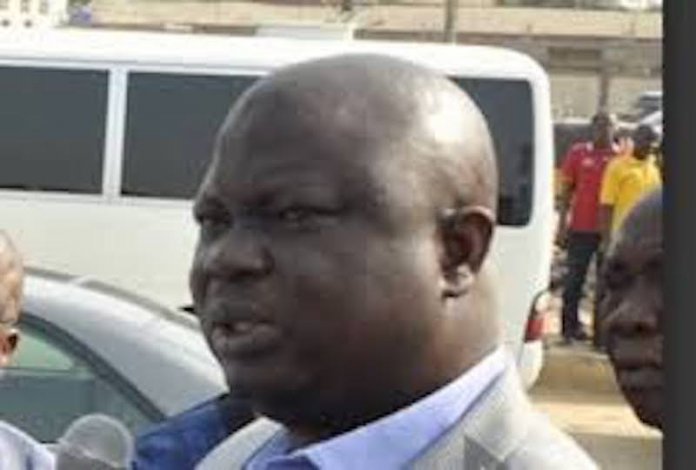 SOCIETY WATCH With Adebayo Adeoye
Few people can claim to have understood the depths to which the Covid-19 pandemic would take humanity. For now, the evidence of the virus and its strain is everywhere—locked doors and barred businesses. The heroes in this story are those who are at the forefront, fighting against the spread. Within this category is one that consists of behind-the-scenes men and women who are delivering food items and essentials to victims of the virus and the pandemic.
The role of renowned Lagos State construction boss, Olalekan Adebiyi, in the alleviation of the Covid-19 burden was neither evident nor publicised, until now. The former consensus concerning him was that he had too much on his plate—an understandable sentiment—to think about other people. However, it has now become apparent that the boss of LaraLek Constructions has not been idle, which was never his default position anyway.
Rather than make a deal of his donations to the underprivileged, Lekan Adebiyi has been smuggling relief materials to the South, where his people have been ravaged by the cold dryness of the pandemic and the absence of business bustle—a result of the buffering measures put in place to bar the virus from spreading further. Apparently, his gestures of goodwill have been ongoing for a while now, and would have remained incognito until Honourable Mudashiru Obasa unwittingly unmasked him.
Obasa's unmasking of Lekan Adebiyi followed the former's breakfast gesture—the provision of basic food items for Lagosians. Obasa's gesture encouraged and inspired Adebiyi to emerge from under the hood and donate ₦5 million, half of the total donations made to boost the Honourable Speaker's breakfast relief package.
This is not the first time Lekan Adebiyi is working under the wraps to assist the underprivileged. For a billionaire whose brainchild and company—LaraLek Ultimate Construction—is at the zenith of the industry, Adebiyi favours quiet demonstrations of goodwill, and is not a fan of accolades and encomium.
Regardless, his private contributions have made immeasurable impacts on the Southern people, and are an inspiration to others like him.