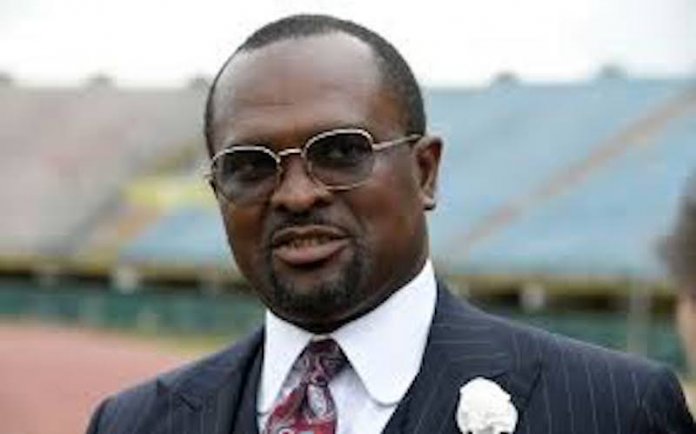 In spite of the global pandemic which has not spared any sector of life globally and with high profile sports fiestas put on hold or postponed, men, women and children are still seen either walking, running and jogging to keep fit, especially in the street of big cities.
According to the team leader of Blaugrana Sports Group International, Leslie Oghomienor, in a teleconference with the media, though spaces designed for specific sport purposes were highly appreciated, unknowingly to many people in every space was a good ground for one form of sporting activity.
"Most people of the world now walk as a form of exercise each day to prove that sports is life. Look around and you will experience this very simple grandeur phenomenon, that we ignore," Oghomienor said.
Reacting to the preparation of some countries to resume football event, he said, it is quite certain that the clubs and countries involved, aside abiding with the guidelines of WHO and FIFA, must have put tested plans, competent medical team, with the necessary equipment, and sustainable structures on ground to give them the boldness and courage to want to continue in their trade, which to me is like breathing, which in the absence of it no life existence. However, they are not also ignorant of the fact that life is irreplaceable.
"Even in real war situation, we have seen and read about instances where sporting event like football is organised between the conflict parties. Aside, that it is good for the physical therapy of those involved, it is an element for peace and well-being of humanity," he explained.
He stated further that people should be taught to know that sports was not all about competing in the Olympics or World Cup, but a good way to live life better.
"Life is not all about victory, but being able to take full responsibility for one's own actions and bear the consequences of our actions. Therefore, the best way to lead as a legend, as we strive to make out of our children in Barca Academy Group Nigeria, is to use tested, good examples as our models and modules. That way our future is secured. For they are the reason we are evolving in the very best way possible," he stressed.
He however frowned at the way sports men like Sam Okwaraji, Rashidi Jekini, Steven Keshi and a host of others were treated by the same country they served.
Though he appreciated the Delta State Government for naming the state stadium in Asaba after Steven Keshi, he sees nothing wrong if the National Stadium, Surulere, Lagos, is named after Sam Okwaraji.
As federal government named the National Stadium Abuja, Moshod Abiola Stadium, he called on the Sports Minister, Sunday Dare, to make the recommendation of naming the country's stadium in Lagos, after Okwaraji who paid the supreme price serving his country like good soldiers in the trenches right now.
He sincerely welcomed the initiative of the current Sports Minister in reaching out to the mother of Okwaraji.
He also called for strong support medical facilities and well qualified professional hands during league matches and national sports festivals. According to him, this should not be compromised in any way to protect and save the lives of sports men and women.