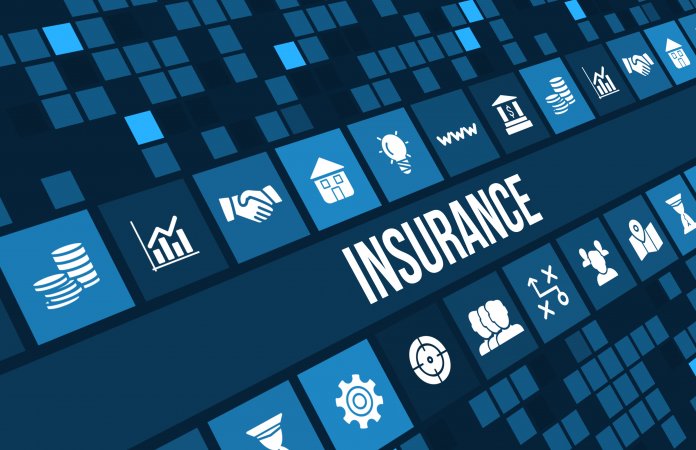 As business operators globally battle the Covid-19 pandemic, Ebere Nwoji writes on the impact on the insurance sector
As the global business community looks forward to returning to their normal daily business activities after months of lockdown on account of the coronavirus pandemic, insurance sector operators have continued to weigh the impact of the virus on their businesses.
The COVID-19 has got both positive and negative impacts on the sector.
Indeed, industry stakeholders viewed that the pandemic, has thrown up challenges which if embraced by the operators would reposition the industry for better growth and development.
Clearly, one of the major fallout from the COVID-19 outbreak in Nigeria is that it has brought about upsurge in health, travel and business claims. There were reports of insurers paying millions of naira claims through their e-payment channels notwithstanding the lock down on businesses occasioned by the virus. For instance, companies like AIICO Insurance, FBN Insurance, Leadway, among others, were paying claims notwithstanding the lockdown, just as firms such as Wapic Insurance, Allianz Nigeria, Leadway, OldMutual refunded some percentage of claims to their clients as a way of cushioning the effect of the lockdown.
One of the leading professional services companies, PWC, in its recent report on the impact of the COVID- 19 on Nigerian insurance sector, stated that in addition to other impacts, there was pressure on sales from reduced business activity, and less use of face-to-face channels.
It further observed that the gathering economic slowdown emanating from the pandemic was also driving interest rates even lower and increasing credit risk exposures from businesses facing possible default.
"This raises the possibility of regulators asking for extraordinary solvency tests to ensure insurers can withstand the immediate and knock-on impacts.
"Put together, this daunting list of issues represents a stern test of resilience for an industry already weighed down by enduringly low interest rates and slow growth in mature markets," the PWC report added.
Recently, the industry regulator, the National Insurance Commission, said it was studying the impact of the pandemic on businesses and would come up with new guidelines on recapitalisation of the industry.
Furthermore, within and outside the shores of Nigeria, one of the negative impacts of the pandemic on insurance is that whereas it is a new development that is not covered by any known insurance policy, based on special consideration, members of the insuring public are insisting that insurers pay some business interruption claims.
For instance, in Nigeria, most aviation passengers, insist that insurers should refund premium they paid on their travel insurance policy because of cancellation of their flights due to the state ordered lock down, whereas insurers are saying that legally, the only premium that should be refunded is that paid under aircraft hull insurance as stipulated by aviation insurance contract regulation.
This they will do under the Premium Adjustment Agreement with their airline clients in order to effect return premium to them.
Outside Nigeria, in United States for instance, insurers are currently battling with demand for payment of business interruption claims.
The insuring public is even pushing for a legislation on compulsory payment of such claims which is officially not covered.
This has compelled the United States Treasury to write an official letter to state legislators through the Principal Deputy Assistant Secretary, Office of Legislative Affairs at the U.S. Department of the Treasury, Fredrick W.Vaughan opposing the wholesale forcing of business interruption claims on insurers.
The letter opposes any legislative moves that could force retroactive business interruption claims related to the Covid-19 pandemic onto the insurance and reinsurance industry.
Part of the letter reads: "As we explained last week, any legislative moves to force retroactive business interruption claims into the insurance and reinsurance industry could cause significant damage."
Meanwhile, global rating agency, A.M. Best, had estimated that if such business interruption claims are to be paid by insurers and reinsurers, as much as 50 per cent of re/insurer capital could be wiped out with just two months worth of claims being forced through.
The US treasury in the letter to the legislators argued that it's not just the volume of claims either, it's the fact that forcing coverage of a risk that was never designed to be covered in the insurance product would go against contract law, potentially opening the floodgates for class actions in other lines of business.
On the positive side, the Managing Director /Chief Executive officer, Anchor Insurance plc, Mr. Ebosa Augustine, has said that the impact of COVID-19 has created deeper awareness for insurance, noting that it has made most people to come to terms with the importance of risk coverage.
He expressed optimism that with everyone now knowing the damage which situations like the pandemic could cause to businesses, economy and human lives, more persons were likely to embrace insurance post COVID-19.
Ebose, who expressed displeasure over government's nonchalant attitude toward insurance and welfare packages for its workers, stated that some state governments have no health insurance, public liability, group personal accident or even group life policy for their staff just as he called on them to learn from the experience so far from COVID-19 to provide the necessary insurance covers for their workforce.
According to him, before now, most business looked away from taking business interruption covers for their operations.
Furthermore, Ebose anticipated increased adoption of information technology.
"Before now, face mask and hand sanitisers were not in our budget, but now we have to add them," he said, adding that the need for social distancing would see firms buy more vehicles for their staff to avoid getting caught up with the issues that attend to using public transport and to ensure they remain healthy and productive.
The National Insurance Commission (NAICOM), recently said it was studying the impact of the pandemic on businesses worldwide and would at the end of the study come up fresh regulations.
The Commissioner for Insurance, Mr. Sunday Thomas, said post COVID-19, there would be change in regulation, adding that the commission aside reviewing its recapitalisation, consolidation initiative would focus attenuation on market development responsibility and knowledge based development.
He also said the commission would pay priority attention to fast claims settlement and would consider interest paid on delayed genuine claims.
"Things cannot remain the same, the distribution pattern cannot be the same for brokers, underwriters cannot continue from end to end systemic terms of products patterns and claims management, there will be data extraction for the industry, consumers will know there is benefit in insurance currently, illiteracy is generally felt more in insurance even by the educated class," he added.
Brokers, according to him must change their way of doing things looking at collaboration with underwriters in creating products and reduce competition.
Also, Managing Director Cornerstone Insurance Plc, Mr. Ganiyu Musa, said the COVID -19 will no doubt bring about job loss and pay cuts.
He said its major concerns now is revenue challenge, observing that there would be escalation in claims just as its devastating impact on investment and investment returns is unspeakable.
For Managing Director, Scib Insurance brokers, Mr. Shola Tinubu, the pandemic has ushered in the era of digitalisation in insurance business.
He also said post COVI-19, opportunities would abound in areas which operators were yet to explore. He listed some areas of COVID-19 emerging opportunities as technology and innovation, opportunity in both life and health insurance, increased government investment in health sector.
He also noted that there would be major changes in pattern of businesses in the sector, pointing out that value creation would be critical, while pricing would be more competitive.
He said under this circumstance, insurers should strive to achieve maximum penetration of their product by making their policy statement concise, be conscious of claims as well as transparent in claims' handling