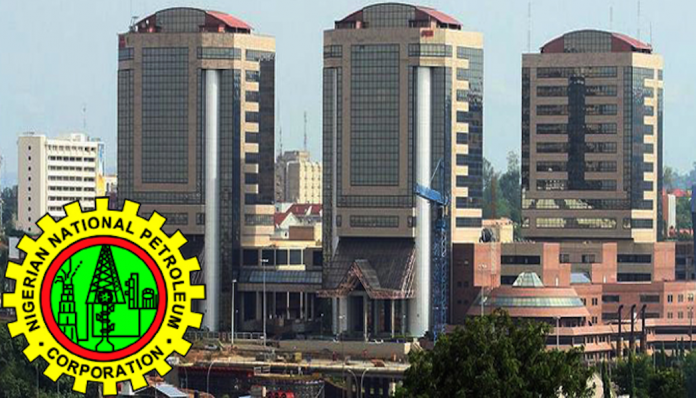 Posts $434.8m crude oil sales revenue in January
Ejiofor Alike, Peter Uzoho in Lagos and Emmanuel Addeh in Abuja
The Nigerian National Petroleum Corporation (NNPC) said WEDNESday that the country exported oil and gas worth about $5.18 billion from January 2019 to January 2020.
Nigeria also recorded crude oil and gas export sales revenue of $434.85 million in January 2020, alone, an increase of 94.30 per cent from the December 2019 figures.
NNPC gave the figures yesterday as the global benchmark crude, Brent, sank below $15 a barrel to its lowest since 1999, before recovering slightly to $20 on the prospect of extra pledges by producers to cut output in addition to a pact by major producers to limit supplies.
NNPC, in its Monthly Financial and Operations Report (MFOR) for January, released yesterday in Abuja, said January's crude oil export sales contributed $336.65million (77.42 per cent) of the dollar transactions for the period, compared to the $136.36 million sales in the previous month.
NNPC Group General Manager, Group Public Affairs Division, Dr. Kennie Obateru, in a statement, added that export gas sales in January amounted to $98.20 million.
He, however, noted that 2019 to January 2020 crude oil and gas transactions, valued at $5.18 billion was exported.
According to him, the January 2020 edition of the monthly report of the corporation is the 54th edition of the series.
The statement said vandalism of NNPC pipelines across the country recorded a phenomenal spike of 50 percentage increase in January, adding that during the period, 60 pipeline points were vandalised, compared to the 40 incidents recorded in December last year.
"Atlas Cove-Mosimi and Mosimi-Ibadan axis pipelines accounted for 50 per cent and 17 per cent of the breaks respectively, while all other routes accounted for the remaining 33 per cent" the report said.
It, however, explained that NNPC, in collaboration with the local communities and other stakeholders, were working in harmony to curtail pipeline vandalism.
The report stated that to ensure steady supply and effective distribution of petrol nationwide, 1.20 billion litres of the product, translating to 38.68 million litres/day, were supplied for the month.
The corporation stated that it had been monitoring the daily stock of fuel to achieve smooth distribution of petroleum products and zero fuel queue nationwide.
In the gas sector, out of the 253.09 billion cubic feet (BCF) of gas supplied in January 2020, a total of 151.16BCF of gas was commercialised, consisting of 36.20BCF and 114.96BCF for the domestic and export market respectively.
NNPC said the figures translated to 1,167.80 million standard cubic Feet (mmscfd) of gas supply to the domestic market, with 3,708.23mmscfd of gas supplied to the export market during the month.
According to the NNPC, 59.89 per cent of the average daily gas produced was commercialised while the balance of 40.11 per cent was re-injected, used as upstream fuel gas or flared.
"Gas flare rate was 7.90 per cent for the month under review i.e. 643.59mmscfd, compared with average gas-flare rate of 8.46 per cent i.e. 671.40mmscfd, covering January 2019 to January 2020.
"Out of the 1,167.80mmscfd of gas supplied to the domestic market in January 2020, about 639.70mmscfd of gas, representing 54.78 per cent, was supplied to gas-fired power plants, while the balance of 528.10mmscfd or 45.22 per cent was supplied to other industries, " the company said.
The report explained that 640mmscfd of gas delivered to gas fired-power plants in January 2020 generated an average power of about 2,683 MW, compared with December 2019 where an average of 596mmscfd was supplied to generate 2,498 MW.
It said from January 2019 to January 2020, an average of 1,203.93mmscfd of gas was supplied to the domestic market, comprising an average of 693.73mmscfd or (57.62 per cent) as gas supply to the power plants and 510.20mmscfd or (42.38 per cent) as gas supply to industries.
Oil Price Recovers to $20 over Extra Pledges to Cut Output
The global benchmark crude, Brent, yesterday sank below $16 a barrel to its lowest since 1999, before recovering slightly to $21 on the prospect of extra pledges by producers to cut output in addition to a pact by major producers to limit supplies.
Brent touched $15.98 a barrel, but later rose by 8.4 per cent to $20.96 a barrel.
U.S. West Texas Intermediate (WTI) crude futures for June delivery rose $3.57, or 30.9 per cent, to $15.14 a barrel.
Since the start of the year, Brent has fallen more than 65 per cent, while WTI has dropped around 75 per cent.
Although the Organisation of Petroleum Exporting Countries (OPEC) was again tackling a supply glut, the drop in demand had been far less extreme than that triggered by the current restriction on movements worldwide to tackle the COVID-19.
OPEC and allied producers, referred to as OPEC+, agreed this month to reduce output by 9.7 million bpd, starting from May.
Additionally, producers are already considering further steps and this led to yesterday's price recovery.
For instance, Saudi Arabia on Tuesday said it was ready to take extra measures with other producers.
Iraq made similar comments. The next formal OPEC+ meeting is in June.
The United States and other countries also said this month they would pump less.
But Reuters reported that in a development that raises doubt over a formal US supply cut, two of three Texas regulators on Tuesday delayed a vote to force producers to curtail output.