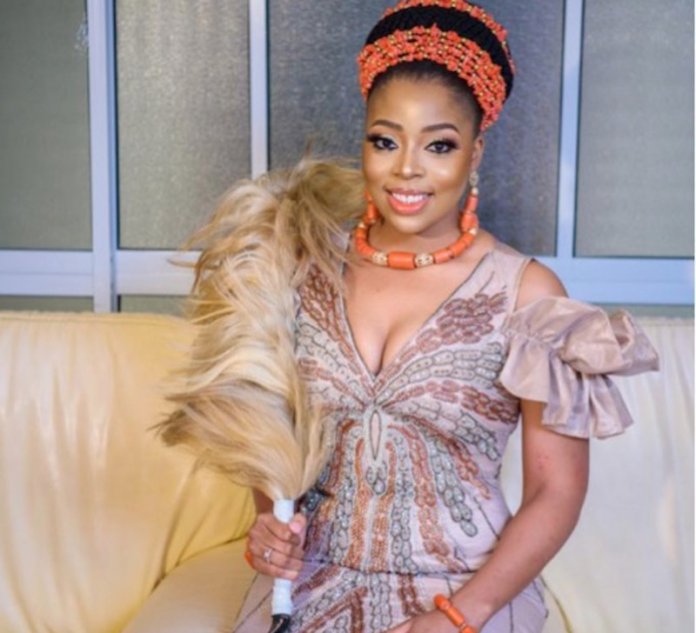 Krystal Ijeoma Chigbu, lawyer and business woman, is in the class of young Nigerian women taking the world by storm. Known for her brilliance, Krystal dazzled during her college days at Louisiana State University and also at the Suffolk University Law School, both in the United States. As they always say, an apple doesn't fall far from its tree. Krystal is only building on her family's long history of excellence. Her parents parade attractive credentials. No wonder she has been dazzling in law, business and beyond. Krystal desires to be a force for young girls and women around the world. She can't wait to start teaching and showing these women that everything they need to succeed is within them. This CEO of Lagos-based firm, Stallion, shares the story of her life with Bayo Adeoye
Formative years in the United States
I spent my formative years in New Orleans, Louisiana in the United States of America. Growing up in New Orleans was peaceful, fun, encouraging and motivating, exciting and adventurous. It was the perfect mix of sugar and spice. Lots of sweet, homely times mixed with competitive sports, competitive academics, and other competitive extracurricular activities. Growing up, I never felt privileged. But, now that I am older, now that I understand what the norm was back then, I can say yes, I did grow up privileged. I will always thank my parents for not allowing me to lack anything- materially, spiritually, emotionally or physically. Everyone knows that Nigerians typically champion every category they are in. Being that my parents were first generation immigrants in America, they worked tirelessly, each day, to succeed. Of course, that commitment, resilience, work ethic and integrity created the unbreakable foundation of determination, hard work, and discipline I have today.
I am a mix of both my wonderful parents
My parents are two of the most incredible people that I've ever met in my life. Both of my parents are from Nkwerre, Imo State and Nkwerre is one of my favourite places on earth. My father, Gibson C. Chigbu Snr., is an architect and a contractor. He is probably the most hardworking man I know; a patriarch, a husband, a father, a business tycoon, a mathematician and a master of the grill. I swear my dad knows the answer to every question possible (I almost changed his name to Daddy Google in my phone, lol). My dad started the foundation that I run. He has always been the most charismatic and most hospitable person in every room that he walks into; and he is whom everyone says I mirror in character and in physique. But I know I am a mix of both my wonderful parents. My mother, Florence Ihekwoaba Chigbu, is my very best friend, an impeccable chef, my prayer anchor and easily the most fashionable person and mother there is. She is whom I get my style and my unwavering love and passion for the beauty and fashion industry from. My mother is the one who shows me each and everyday that motherhood is the most important job in the world. I admire my parents very much in everything that they are and everything that they do. I love them because our house was always everyone's guesthouse. They accommodated everyone, at any time and that really taught me hospitality and charity in the most subtle and humble form. It's not always easy to allow people in your personal space, and they do so ungrudgingly, without complaint and always with a smile.
My wonderful parents have always raised us to be God-fearing, good, kind, ethical, responsible human beings and I will always keep their teachings in mind and in use. But in short, if I were to say the best gift that my parents have given to me, it would be unconditional love. My parents have always loved me, and my other three siblings, for exactly who we were created and destined to be. My parents have never for once told me I was "too much of this" or "too little of that"; instead, they would always encourage my strengths and then bring my weaknesses to my attention and attempt to help turn those weaknesses to strengths. They have always been my number one fan, always encouraging me to keep going, to keep striving, to keep winning, and to keep giving back to the community as best as I can.
Best gift I remember receiving as a child
Hands down, my pink Barbie Jeep!! I will never ever forget that Christmas gift for as long as I can remember. I think the runner up will be my pink and white rollerblades.
Impact of Hurricane Katrina on me
After Hurricane Katrina hit New Orleans in 2005, we all were displaced from the city. My family relocated to Houston, Texas for the year and other constituents of the city moved to various places around the United States. Upon returning to my hometown high school, Isidore Newman School, in New Orleans, all my former volleyball teammates had spent the past year playing for advanced clubs and AAU teams and came back extremely skilled. I, however, didn't play during the off-season and didn't come back as skilled and fine-tuned as them. This caused me to lose my position as a top and starting player on the teams and I even remember sitting out and not playing in an entire 3-day tournament one weekend. As someone who had been playing sports, and had always been a top player on the team, this was a huge blow to my self-esteem, self-image and love for volleyball. I wanted to quit. Never had I been a quitter, but this time, I wanted to be.
After talking with my parents, my coach and God, I decided to stay. I wasn't born to quit. This was a minor setback and I worked each day for the rest of the volleyball season and during off-season to become the best player that I can be! I overcame that challenge with prayers and a lot of talks with God and myself. I knew that I was born to excel at everything I put my mind to, and some engagements would take a bit more time and patience. And as always, time patience, discipline and continuous hard work always yield fruitful dividends!
My biggest mistake growing up
I think the biggest mistake I've ever made was caring too much about what people thought about me. Don't get me wrong, your reputation is everything. Integrity is everything. However, there are always going to be some people who do not like you for whatever reason and you shouldn't let it bother you. I am happy I figured this out in my early 20s and have continued to shine bright ever since, regardless of if my shining light blinded someone.
My incredible highs in life
I've had some incredible highs in life. Of course, obtaining all of my degrees and being called to both the New York and Nigerian Bars; watching my siblings graduate from various higher educational institutions; watching my mother obtain her PhD; having my father walk me down the aisle on my wedding day; tutoring and mentoring all the young boys and girls that I have in my life; my father choosing me to run his foundation; giving back to every community that I am a part of through charity and starting my business, Stallion. I still remember the day that someone told me that I make them want to know God more. That made me really fulfilled.
I know exactly what my purpose in life is
My biggest fear in life is not living up to my full potential. I know exactly what my purpose is, so I am afraid of ever losing sight of that.
I can't wait to inspire a generation, to fill them with leadership
I desire to be a force for young girls and women around the world. I cannot wait to go from school to school, from organisation to organisation, from state to state and from country to country, teaching and showing these women and people that everything they need to succeed is within them! That they are the prize! That with hardwork, diligence, persistence and prayer, victory will always be attained. I can't wait to inspire a generation, to fill them with the leadership, mentorship, encouragement and passion that they need. I also aspire to venture into different business markets and become a business guru myself.
Lessons life has taught me
It's never over until you give up. You really have more strength than you think and God will not give you more than you can handle. The difference between ordinary and extraordinary is the extra prayer, extra time, extra discipline, extra practice, extra thought that people put into their lives, crafts and skills. Just because you aren't the brightest person in the room, doesn't mean that you cannot be the most hardworking. Hard work beats natural talent any and everyday, keep trying, keep going. All it takes is one person to believe in you, one person to tell you yes. Once you get that yes, it doesn't matter who has told you no in the past. You have got to want it more than others want it. Understanding who you are, what you stand for and your purpose in this world is essential to live a fulfilled life and it'll save you from a lot of hardship.
My husband encourages me to shine
My husband's name is Godwin Chidi Maka. He is from Obosi, Anambra State and I married him because he was the one that God hand-chose just for me. He is hardworking, dedicated, charming and such a people person. He encourages me to shine all the time and he always helps me become the best version of myself by correcting me when I'm wrong- maybe a bit too much-laughter! As we all know, the woman is always right. He's kind and charismatic like me, so I think it was an iron sharpens iron situation. I love that we can pray together, as well as do business together. I'm looking forward to building a strong, loving, God-fearing family with him.
Why I choose law above other professions
I have always been an altruistic person, choosing the benefit of others over mine. I went to law school so that I could be a voice for the voiceless; so I could help the disenfranchised have a chance at more in this life.