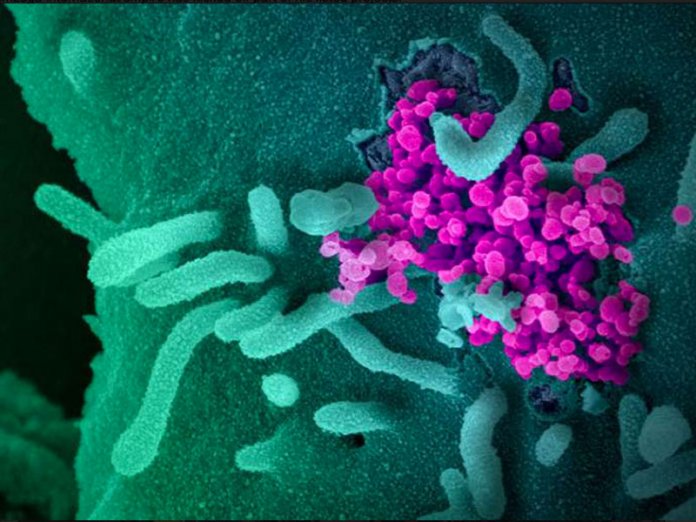 By Ibrahim Shuaibu
The Kano State Government has declared that it is facing a great threat of coronavirus pandemic, despite recording zero case so far.
The state Commissioner for Health, Dr Aminu Ibrahim Tsanyawa, told reporters on Wednesday in Kano that the danger of the spread of the disease has put the government in a challenging situation, which necessitates firming up measures against the importation and spread of the dreaded disease.
According to Tsanyawa, despite the threat, the state government is aggressively maintaining and sustaining its COVID-19-free status.
He added that even though the state is receiving numerous rumoured cases daily, it had screened several suspected cases by its Rapid Response Teams (RRTs) across all the 44 local government areas.
He also disclosed that the ministry had so far collected the samples of 46 suspected cases out if which 42 have turned negative, while awaiting the results of four samples.
Tsanyawa also disclosed that the state government, in collaboration with Nigeria National Petroleum Corporation (NNPC), is set to establish another isolation centre outside Kano city, adding that: "There is the arrangement to transport any person who has a problem from anywhere to the isolation centres in the state.
"Considering the viciousness of this pandemic as the numbers are ticking high on daily basis across the globe, this has startled us to expand our preparedness and measures as well as response in a more focused and proactive ways with systematic approaches, such as preventive, curative and palliative-all integrated, designed and mapped out as key strategies working within sub-committees under the taskforce inaugurated by His Excellency the governor of the state."
Tsanyawa also revealed that the COVID-19 testing centre would soon be established in the state, disclosing that the team of the National Centre for Disease Control (NCDC) is about to arrive Kano for assessment and possibly site the centre at the Aminu Kano Teaching Hospital.
The commissioner also revealed that about 6,000 retired health workers have applied to offer volunteer services in the fight against coronavirus as requested by the state Governor, Abdullahi Umar Ganduje, adding that the ministry would select those relevant in the field and engage them in the exercise.