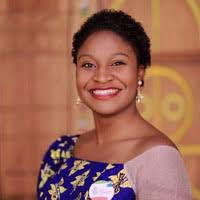 With over a million of the world's population infected by the Coronavirus, thousands dead and
hundreds recovering, the world health organisation has declared the virus a pandemic.
On the home front here in Nigeria, with thirty-six states, fourteen out of these states currently record different cases of the Coronavirus that totals 232 infected persons, five deaths and 33 recoveries according to Nigeria Centre for Disease Control (NCDC), as at April 5, 2020.
To further contain the spread of the Virus, the federal and state governments of affected states have issued a two-week lockdown in their states, this has in turn affected Small businesses, big corporations, and individuals.
To respond to the lockdown and alleviate the impact of the Coronavirus disease, well-meaning Individuals, Organisations and even Tech start-ups are using their resources and expertise to drive a social impactful cause.
Businesses are putting collaborative efforts to strike a balance while going digital at a Global lockdown time like this is key. The tech industries are making efforts to digitize process, see that life goes on and nothing comes to a halt.
Xerde Limited a Tech company in Nigeria is currently leveraging on collaborative efforts to respond to the COVID-19 situation in Nigeria, hence the tech start-up has built a virtual platform called the COVID Response NG which brings volunteers under various Taskforce. The Founder and CEO of Xerde Technology Limited Khadijat Abdulkadir who is a certified Software Architect and an entrepreneur, in her press statement, stated that the various Taskforces include; Emergency and Clinic identification Taskforce,Covid-19 assessment Taskforce, Information Taskforce, Food Security Taskforce and Social media Taskforce. These Taskforces are headed by professionals in their careers. She also stated the various activities of the Taskforce in her press statement, released on the March 28, 2020.
With the creation of COVID response NG website, covidng.com and mobile application by Xerde Limited, which enables users to carry out a free COVID-19 assessment test, donate items and money to help reduce the economic and social impact of the Virus on the people, in various local communities in Nigeria. The Food Security Taskforce has currently surpassed its fundraising target Via a Social Financial platform; TUDO and looks forward to partnering with the NCDC and Government to disburse these funds and items to people who deserve them.