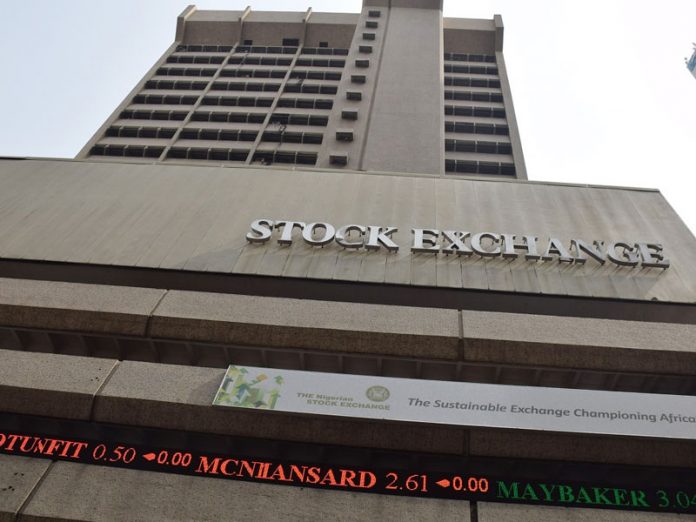 Goddy Egene
The Nigerian equities market attracted N312.395 billion investment staked on 24.799 billion shares in 297,772 deals in the first quarter (Q1) of 2020 showing an increase of 49.8 per cent compared with the N208.452 billion invested in 20.703 billion shares in 240,946 deals in Q1 of 2019.
The improved market turnover came despite a bearish trend that led to a decline of 20.6 per cent in the Nigerian Stock Exchange (NSE) All-Share Index in the first three months of 2020. The local bourse suffered a major decline in the quarter following the impact of COVID-19 outbreak and falling prices of crude oil.
Despite the bearish trend, some investors found the Nigerian equities market attractive hence the increased value of investment, a development analysts attributed to the low valuations.
The plunge in the prices of stocks following weakened demand as a result of the impact of the rapid spread of COVID-19 made some of the stocks to be trading more than 40 per cent below their year's opening prices.
Given the sharp drop in the value of the stocks, an investment banking firm, Afrinvest (West Africa), has urged investors to take advantage of the bearish situation and increase their investments.
"With a loss of 17.3 per cent YTD, market valuation is currently weak at 6.7x P/E ratio (vs. 8.9x average in January 2020), which is at its lowest since 2015. Given the effectiveness of social distancing measures to fighting the spread of COVID-19 and its wide adoption in countries most vulnerable to the virus, we could see a resumption of economic activities in second half of 2020 which would support crude oil prices and market performance.
"Thus, we advise a gradual entry approach (buying in tranches) into the Nigerian equities market given the uncertainties both on the global and domestic fronts," Afrinvest said.
Also, the Chairman of Association of Securities Dealing Houses of Nigeria (ASHON), Chief Onyenwechukwu Ezeagu, also urged investors to take advantage of the current bear market to beef up their portfolios.
He said although ASHON acknowledged the high level of downswing on the market, fundamentals of the quoted companies remained strong.
He explained that the Nigerian stock market remained part of the global exchanges and as such any development in the global market would impact on its operations.
"The effect of the coronavirus is gradually affecting trading all over the world and whatever happens elsewhere reflects in our market. The centre of it all is China and being a major world power both in productive and consumption capacities, any ill-wind affecting China would naturally cause a big sneezing to the rest of world. Investors should not panic. The share prices will bounce back. The companies' fundamentals remain strong. Many investors are taking advantage of the bearish run to beef up their portfolios," he said.
Regular dividend-paying stocks such as Zenith Bank Plc, Guaranty Trust Bank Plc, Access Bank Plc, Nestle Nigeria Plc, Nigerian Breweries Plc, United Bank for Africa Plc, Stanbic IBTC Holdings Plc, FBN Holdings Plc, Ecobank Transnational Incorporated (ETI) saw their prices fall significantly to new lows in spite of their strong fundamentals.
For instance, Nigerian Breweries Plc once traded 49 per cent below its year's opening value, Nestle Nigeria Plc is 42 per cent cheaper. Access Bank Plc, which recently declared improved 2019 results and recommended significant final dividend for shareholders, is also trading 42 per cent lower than its opening price.
Unilever Nigeria Plc has shed 43.7 per cent, while Cadbury Nigeria Plc and FBN Holdings Plc have declined by 40.7 per cent and 38.4 per cent respectively.
Zenith Bank Plc and GTBank Plc are currently trading 36 per cent below the prices at which they began the year. UBA Plc is 30.5 per cent cheaper, while ETI 25 per cent cheaper compared to its year's opening price.