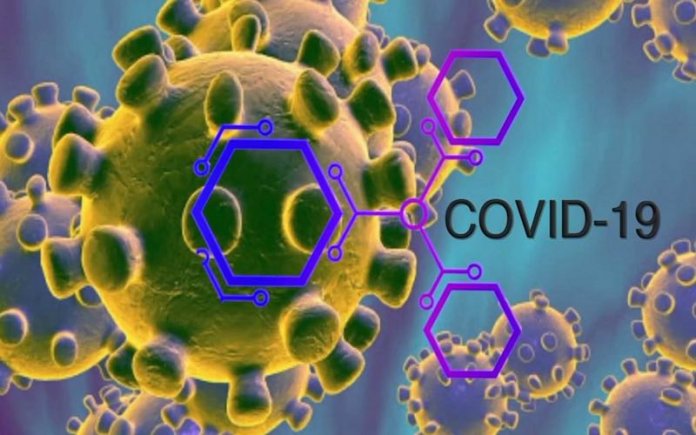 By Eddy Odivwri
No subject matter has ever engaged the world like the notorious Coronavirus, alias COVID-19. Not event the first and second world warwould have held the world this bound.
This is essentially so because there is no corner of the four pillars of the earth where COVID-19 has not inflicted its punch and  pain.
For over three weeks, the issue of the COVID-19 plague has practically seized the front pages of the nation's newspapers. There is no Television house that has not made the issue a running and dominant discourse. This is all because it is a matter of life and death. It concerns everybody, irrespective of class, age colour, status, creed or even political affiliation. What else can matter when life is at stake?
 In two weeks I have read so many and even too many literature on and around the deadly virus, perhaps enough for a doctoral programme on any subject.
So, here are some matters arising, in no particular order:
The 14-Day Lockdown
Last Sunday, President Muhammadu Buhari, finally addressed the nation on the raging COVID-19 pandemic. Many have hailed the presidential address as one of the best so far from our taciturn president. In the speech, he ordered a 14-day lockdown (restriction of movement) in two states (Lagos and Ogun) plus the Federal Capital Territory, Abuja. The lockdown began midnight of Monday, March 30 in Lagos and Abuja. Ogun State pleaded for a few more days to sufficiently prepare for their own lockdown. In Ogun State, it starts today.
A few business endeavours (Food-related, pharmacy/health, electricity, telecoms, media,petroleum product dealers) were exempted from the "No-movement" order.
In four days, staying at home is almost getting worse than being in prison. Boring, dull and drabby. And there are ten more days to go, "in the first instance"!
Surviving the 14-day lockdown will be an instructive test of the resilience of Lagosians, nay Nigerians. And a very big price to pay to stay alive. Nigeria, I dare say, revolves around Lagos.
 Staying at home has been reduced to a bitter pill for many because of the twin  issue of cash flow and electricity supply.
The lock-down order has further exposed the level of poverty and depravity in the land. It makes a loud mockery of all the jargons around the issue of GDP and all such warts. Many people just do not have money in their pockets or purses, no matter what the NBS says about the GDP. What percentage of Nigerians are meaningfully engaged either in the formal or informal sectors? Many are damn poor and wretched! Surviving a day, without the opportunity for daily hustling is a herculean challenge. It will only get worse after the pandemic wears out, what with many huge job cuts that are bound to follow.
Then comes the notorious issue of electricity supply. The irregularity of the supply has made the stay-at-home order nightmarish.
Without electricity, many homes in many neighbourhoods are like dungeons, with poor ventilation, darkness and choking smell of urine and filth. How can people sit tight in such homes for 14 days without developing other variants of the virus we are running from?
Many families are expending the little cash they have on buying petrol or diesel to power the generators so the children can have some minimum comfort.
What is even worse? Many of the filling stations are not selling fuel, despite the assurance by NNPC that they have enough    product to last us for sixty days. Petrol is getting scarce. Yes, the price of petrol has been reduced twice in the last three weeks, but it is not readily available.
Here is a situation encouraging people to workfrom home. So without electricity supply, how are we supposed to really work from home? Or what kind of work gets done without electricity? Gosh, how many rivers do we really have to cross in this endless search for nationhood?
But what about the cantankerous noise of the generators with various tempers and cries? The arising cacophony can make one run mad, literally. I watched a short video of a middle-aged woman bemoaning, with tears, the no-light situation. How does government expect people to really remain at home 24 hour per day for 14 days with epileptic power supply and expect them to be alive or normal thereafter?
Food Distribution and Data Base
When the Governor of Lagos State, BabajideSanwo-Olu announced that part of the palliatives his government has put in place will be to supply food items to 200,000 families during the lock-down period, my whole worry was how he was going to choose and find the so-called vulnerable and poorest of the poor families. The real poorest of the poor do not have addresses. Neither the nation nor the state has any data base of its citizenry/residents respectively. It is virtually a nation of no records.
Right from the Obasanjo time, under the late Sunday Afolabi as Internal Affairs minister, the country has been nibbling over the core issue of getting every Nigerian into a unified and reliable data base. Till date, we are still on it!
So, how's either the Federal Government or the Lagos State government going to locate and identify prospective beneficiaries without necessarily falling back on the membership register of a political party?
I hear some persons have been contacted to send names and telephone numbers of "vulnerable people" in their neighbourhoods to a certain committee". Who will do the calling of the various numbers? Where will they be met? Somebody mocked the system when he tweeted that if NEPA officials can reach everyhousehold with their "crazy bills", government should be able to get to every homestead with the food packs. I am afraid, we are not that organized.
Without sounding pessimistic, it is bound to be a clumsy arrangement. Already, I learnt those who came with such food supplies to Amuwo-Odofin LGA of Lagos State were almost mobbed on Tuesday, making them to flee with the food items back to base. Does government have the data base of the senior citizens of the land?
At the federal level it is always a whimsical approach. Those in the corridor of power selfishly and whimsically decide who should benefit from such gestures. Were it not so, I would have, at least, once heard that my dear people of Orogun in Ughelli LGA of Delta State got such government gestures like N-Power , tradermoni, or a slice of that $322.5m  recovered Abacha loot that was allegedly shared, in July 2018, to the poor people of this country. Not one person got in the entire Urhobo land, let alone, my Orogun clan. Or are we not part of Nigeria?
Which statistics or record guided the distribution, if it was ever really distributed? How do we run a country like that?
Even now, I fear that both the Lagos State and Federal Government gestures on food supply will go the odious way of the old and it may not get to those for whom they are meant.
Where do we go from here?
Police and Excess Zealotry
I had listened to one of the briefing sessions given to security men on the enforcement of the lock-down order. The one briefing had emphasized the need for the security operatives to be of utmost courtesy in dealing with the members of the public. That they should resort to minimum force only if the persons is recalcitrant. But what did we see? Many, not all, police officers have seen it as another avenue to brow-beat the citizenry to bribing their way out. Some of them have resorted to extorting members of the public who were found outside. Some even went destroying and breaking a drinking bar.
Some patrol vans had even harassed and attempted to arrest people jogging in the morning. Perhaps, they can disperse young men playing football on the street on account of not observing the social-distance rule. But what is wrong in jogging within one'sneighbourhood?
The Huge Donations
The community spirit of Nigerians has been  activated in rising to the occasion of combating the invasion of COVID 19. The mega businessmen have been tumbling in huge sums in a competitive manner in such away that unless it is up to a Billion Naira, you do not seem to have measured up to standard. And many are the Billions that have come in. It is interesting that many of the banks have been doling out N1billion each with UBA topping the pack with N5 billion for Nigeria and the rest of Africa. In an economy where majority cannot live without daily hustle, a billion naira seems to be flying with a near valueless wing. That is why a comedian (MC Jollof), in a short video clip, made a wry mockery of the N200million donated by a frontline politician, asking him to send his account number so they can return his paltry donation to him with "Instant Payment", since he has chosen to abuse the "big man" status usually accorded him.
It is interesting that the cabinet ministers have donated 50% of their March salaries, just as senators have donated their March salaries, and the House of Reps members, their March and April Salaries (even though many Nigerians are angry with them for their insensitivity in distributing their 2020 modelCamry Cars in the face of this crushingpandemic), all to tackle the menace of mankind. So much is heaping in, even as more is needed.
But who is recording all the donations? And who will give account at the end of the day? Already, the presidential taskforce on COVID-19, including the NCDC are denying knowing anything about how the donations are being organised and disbursed?
And that reminds me, why have we not seen donations from the churches and mosques? Are these not the same MoGs (Men of God) who have and fly private jets, flaunting their riches? Why are they slow in partaking in this feast of donation? RCCG had donated some beds, sanitisers and facial masks, but it alllooks too paltry. These are the same churches and mosques who do not pay tax despite the huge cash depots they have become. It is curious that some of the churches are yet heckling their members to ensure that they pay their tithes and offerings online, whether they physically come to church or not. Hmmmm, all I would say is that a friend in need is a friend indeed.
The Fear of Death
The fear of death is perhaps more lethal than death itself.  Too many times, anytime I coughed or sneezed more than twice in the house this period, everybody turns at me with the look of " what kind of cough is that? Is that symptomatic of… (they fear to mention COVID-19)…. And we will all laugh. Even me, I fear sometimes when I sneeze, whether "the thing" has come. Sometimes, psychosomaticism sets in.
But hey, were we not ever coughing or sneezing before the advent of coronavirus? As a routine, my wife has subjected the entire household to a standing regime of drinking a cup of hot and pepperish agbo (boiled mixture of different leafs, spices, back of some fruits etc.) every morning. " I cannot come andshout", she'd say, after serving each cup. We have been obedient.
We don't want to die. And we shall not die!
Videos, Videos and more Videos
Gracious God, I can't count the number of short videos I have watched since the outbreak of this pandemic. Majority of them fill us up with fears, confusion and panic. I cannot forget the grim image of a huge array of dead bodies in coffins lined up in Italy. Where over 428 persons had died in one day, with comments that Italy has run out of coffins and even space to bury the dead, with no storage spaces anymore. They are resorting to cremation which takes an hour per corpse. So,only 24 corpses can be cremated a day, while over 400 are dying. What a world!
Gosh… it chilled my blood. This is not to talk of the pictures and unprocessed literature from all over the world, on COVID-19.  But none has been assertive in finding a cure or showing the way out.
Have you noticed that we have ben spending huge sums on internet data? What with the idleness occasioned by the lockdown. So the phones are the silent faithful partners that help us while away time. And with that, the data merchants are smiling to the banks, while we groan in our corners. I am tired of all the videos, except the ones that typically make me laugh, as Nigerians are sure to make a huge joke out of even what is killing the entire world.
All These a Conspiracy?
I have been perplexed for days now, afterlistening to a report by Gravitas on what appears like a conspiracy theory that seeks to make a sense of all that has been ravaging the world. In summary, the theorists tend to argue that the COVID-19 pandemic is all a calculated attempt by China to overtake America's economy. The argument querieshow and why the virus broke out in the little-known Wuhan, sparing major Chinese cities like Beijing or Shangai which have the world's most dense population. It argues that China put the whole world in ICU (Intensive Care Unit) and is now the one offering Ventilators to the world, as it has opened many factories and production of ventilators, facial masks, sanitisers etc., have begun in earnest across many cities in China, as it has recovered from the lockdown. The whole world is now looking up to China for "rescue kits and materials", costing billions of dollars. Thetheory supports the  argument further with the content of a book, "Unrestricted Warfare" published by two Chinese Generals in 1999 on how China is determined to use even con ways in overcoming America in global economic rating.
So, are all these tons of deaths and crush all about who leads the economy of the world? If true, I'd eternally give up on the world.