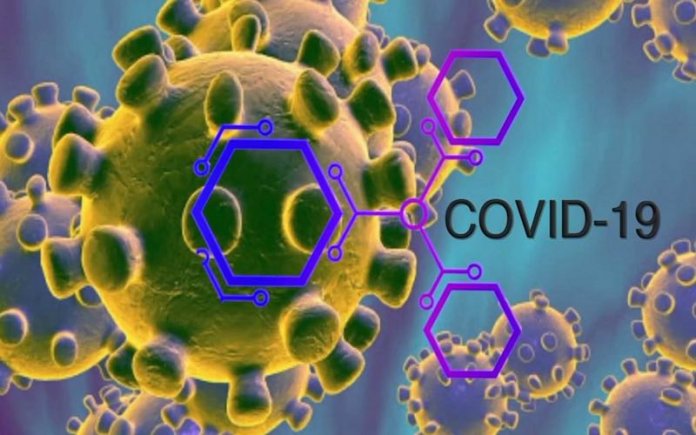 Adeola Akinremi
In a serious time of COVID-19, when red alert is placed on increase risk of cross-border and community transmission by the world leaders, President Muhammadu Buhari's storied absent leadership and tradition of ducking responsibility for tough decisions, is to blame for the surge in the number of cases across the country.
In another sign of incompetence that resonates with how President Buhari badly managed Nigeria's national security crisis that has now turned into a festering sore, the handicap president again ignored all prompts to act to stop the spread of coronavirus in the country–starting with the first imported case by an Italian visitor, until members of his executive cabinet are struck by the disease. This follows a gamble of traveling to countries with cases of the novel Coronavirus by these government leaders.
First, Buhari's inertia during crisis period re-surfaced with COVID-19 crisis. As he often do, the president failed to address the nation in the face of a pandemic, until the parliament forced him to do so, after a March 17 parliamentary debate on COVID-19.
It is the hallmark of leadership to infuse courage in the heart of citizens during crisis. But Buhari has no capacity to lead in crisis time. He simply couldn't understand why he needed to address the nation with encouraging words in a time of fear.
The other sad story is the composition of Nigeria's COVID-19 Task Force. It is untenable that in a country with intellectually sound infectious disease experts, Buhari couldn't find a single one to play a prominent or lead role in the taskforce.
Mr. President gave the seriousness of our health and safety, and our ability to sleep with sound mind to Boss Mustapha, a government secretary whose experience in healthcare crisis management is limited and his country-wide political influence is challenged.
In the taskforce, beside a Center for Disease Control's representative, the only man in the taskforce with healthcare management experience is the state Minister of Health, Senator Olorunnimbe Mamora, a fine gentleman whose previous work as a medical doctor is helpful, except that he has worked more on political campaign strategies than in the surgical room in the last 20 years. It is unclear, if Mamora ever worked in any healthcare emergency. It is even worse that he's a subordinate in the taskforce.
Since end of January, countries have stepped up precautions as COVID-19 crossed borders with community spread, even as people freely moved from one country to another, particularly from China to other countries.
This means that the Nigerian government has all the opportunities to study the countries already in crisis, learn from their failures and implement plans to fence off spread of the virus in the country. But leaderhip failure in Nigeria is a continuum. The missteps and missed opportunities came from Nigeria's delay in shutting down its airports and land borders before the virus boomeranged.
Surely, the president's men will rush to justify his slow response as observance of freedom of movement but in emergency where lives are in danger, it is the number one duty of a president to protect lives. The real story actually is that many government officials were intentionally out of the country during this global health crisis and the government waited for their return before taking it's now too late decision to lockdown the country.
By mid-February, when other countries in Africa suspended direct flights to China, thereby limiting the risk that an infected passenger will disembark and spread the virus, Nigeria did not take any serious decision on flight suspension.
The COVID-19 is already taking its toll on the country with the 'big and mighty' coming down with sickness associated with the virus that has killed more than 17,000 people in the world and more than 150,000 cases. There are more symptoms reported by people impacted by the disease that are equally novel, that is, different from the initially known symptoms of coughing and weakness. There are people reporting loss of taste and smell.
For instance, the American Academy of Otolaryngology – Head and Neck Surgery has said "anecdotal evidence is rapidly accumulating from sites around the world that anosmia and dysgeusia are significant symptoms associated with the COVID-19 pandemic." For what it means, anosmia is the loss of smell while dysgeusia is an altered sense of taste.
There is something more worrisome about COVID-19 in Nigeria that we all need to pay attention to. It is that a vast majority of Nigerians do not know what underlying health conditions that they have. This is because most people don't go for physical examination or medical check up to put it simply. It is my exhortation that every Nigerian living in the country observe diligently the recommended social distancing approach, act to protect others by behaving as if you already have the virus, report If you experience any of the symptoms or at least have an unusual fever.
And if you're looking for leadership in this time of crisis, look up to Lagos State, where the proactive and pragmatic leadership of Governor Babajide Sanwo-olu means more than hope. President Buhari is a pure pretender with no capacity to govern, but his masquerading leadership is what Nigerians have to put up with till 2023.