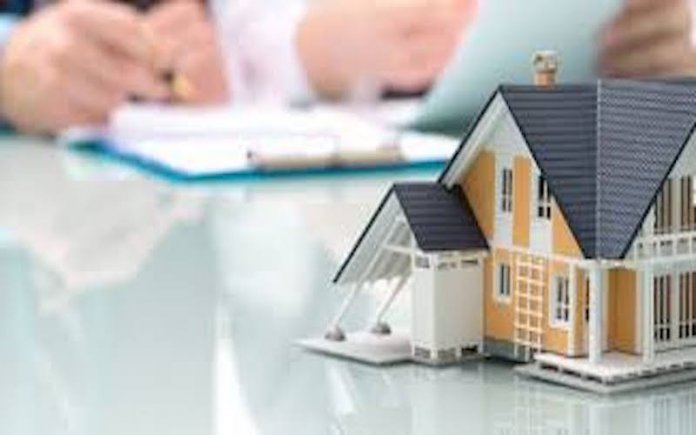 Compulsory builders' insurance is one of the five compulsory insurance whose enforcement was launched in six geopolitical zones of the country by the National Insurance Commission. In this report, Ebere Nwoji highlights incessant building collapses and fire outbreaks in the country which the policy was supposed to cater for and the fate of the victims.
Recent explosion at Abule Ado, in Amuwo Odofin Local Government Area of Lagos State in which more than 50 houses were destroyed including a college building that killed more than 20 persons, points to the need for enforcement of compulsory builders' insurance nationwide.
Recall that barely a year ago, there was a similar case of a three-storey building at the Ita-Faji area of Lagos Island Local Government, in which many people including primary school children lost their lives.
Indeed, given the rate of building collapses caused by bit immediate and remote causes and the magnitude of damage caused by these incidents it is apparently clear that there is need for owners of buildings in Nigeria, especially public buildings, to willingly insure their assets for the safety of the users.
Building insurance is one of the five compulsory insurance stipulated by the Insurance Act 2003, but has been far from implementation at both federal and state levels.
The result is that any time there is incident of collapse or explosion like the Abule-Ado case, the surviving victims are left in their own fate likewise the dependents of deceased victims.
For instance, during the Ita-Faji area Lagos Island building in which scores of children lost their lives including the owner of the school, when THISDAY visited, it was discovered that the building had no insurance cover and none of the dead or injured victims had any form of insurance.
In the case of Abule-Ado explosion, although the National Insurance Commission(NAICOM) had said that all insured victims of the incident would be indemnified, there are indications that most of the buildings do not have insurance cover.
The cases of Ita- Faji and Abule-Ado which were much notable and happened within the space of one year and involved school children are just two out of many cases of building collapse in Lagos and other parts of the country in recent times.
For the dead victims, their dependents are often left without any form of compensation mainly because in most cases, owners of the building run away for fear of facing the wrath of the law.
Here in Nigeria, it is fast becoming the custom to expect government to take responsibility of certain things common knowledge should teach people to do to stay safe.
For instance, government, after the 2012 flood that rendered many people homeless, had mandated that people who built their houses near canals and other flood passages should remove such houses and look for safer places, but till date, people are still living in such areas and have not cared or planned for the unexpected.
Presently, people are still occupying houses with shaky foundations.
Section 65 of the Insurance Act requires the owner or occupier of every public building to be insured against liability for loss or damage to property or death or bodily injury caused by collapse, fire, earthquake, storm or flood.
The Act defines a public building as one to which members of the public have access for educational, recreational, medical and commercial purposes. The penalty for non-compliance is a maximum fine of N100,000 or one-year imprisonment or both.
Also, Section 64 of same Act, stipulates that for insurance of buildings under construction, every owner or contractor of any building under construction with more than two floors must take an insurance policy to cover liability against construction risks caused by his negligence or that of his servants, agents or consultants which may result in death, bodily injury or property damage to workers on site or members of the public.
This insurance policy also covers liability for collapse of buildings under construction. Failure to comply with this provision is an offence punishable with a fine of N250,000 or three years imprisonment or both.
Despite these laws, house owners and owners of building under construction care less about insuring their houses.
But insurers have stressed that this is not supposed to be as insurance firms are set up for the purpose of mitigating risks.
According to them, if Nigerians can take insurance covers especially the compulsory building insurance when there is collapse of this nature, insurance companies would be there to compensate the victims.
To the President, Chartered Insurance Institute of Nigeria (CIIN) and Managing Director Consolidated Hallmark Insurance Plc, Eddie Efekoha, insurers are now focusing on retail insurance that covers individual policies like building, life, motor insurances as the corporate insurance has been saturated and over marketed.
He urged insurers to look critically into retail insurance areas that take care for such policies, adding that there lies the future of insurance and safety of Nigerians and their assets.
Few years back when cases of building collapses became more frequent, some state governments started enacting their compulsory building insurance.
States such as Imo and Lagos states were at the fore front of this.
The Lagos state government had commenced the enforcement of compulsory building insurance on owners of buildings across the state. It had also established a safety institute where stakeholders in construction work can be trained and certified to prevent frequent cases of collapse buildings in the state.
The Director General of Lagos State Safety Commission, Hakeem Dickson, had said the state government would synergise with a consortium of insurance companies and the National Insurance Commission, (NAICOM) to achieve this.
He was of the view that if residents in Lagos embraced building insurance policy, it would save them from untold hardship, losses and the hopelessness associated with emergency situations.
He also stressed that insurance companies have the financial capabilities to compensate and pay claims to victims of disasters than government.
This decision by the state government then, was in line with long standing crusade by both the insurance industry regulator, NAICOM, the umbrella body of insurance underwriters, the Nigeria Insurers Association (NIA) and other stakeholders in the industry on enforcement of compulsory insurance nationwide.
They have for many years been agitating for implementation of sections 64 and 65 of the 2003 insurance Act.
Its enforcement waas been lying low until when NAICOM in collaboration with the industry operators kicked off campaign on the enforcement in the six geopolitical zones of the country.
At a forum of insurance brokers in Lagos where the Federal Fire Service Department was invited, the agency was surprised to learn that 0.25 per cent of premium from compulsory builders' insurance was to go to them to enable them equip their workers in their job.
Also at a conference in Abuja, when the issue of compulsory builders insurance came up with its expected aid to the fire service from the premium, one of the insurers said the service has not received aid from insurers in this regard because no account has been opened to that effect as directed by the law.
The underwriters themselves said not much premium has been realised from the policy.
However, at the conference, the insurers agreed that government and its relevant law enforcement agencies should help the industry in the enforcement of the policy while the industry should seek for alliance and cooperation from the agencies and help in buying some of their equipment.
The insurers want all hands to be on the deck in the enforcement of the builders insurance arguing that the policy, if patronised will not only save lives and properties in the country but would position insurance to play its role in the economy.
The federal government itself should be at the vanguard of this by getting its law enforcement agents to not only enforce the purchase of the policy, but also deal decisively with owners of collapsed building in different parts of the country, especially if such buildings lack insurance cover.
A situation where a building collapsed, killing scores of people and law enforcement agency like the police waited for a whole day before going there , thereby allowing the owner to escape will create room for carefree attitude among Nigerians regarding patronage of the policy.
Therefore, government should use every available measures to compel Nigerians to comply with the compulsory builders' insurance as well as enforce standard in construction of public buildings in Nigeria.