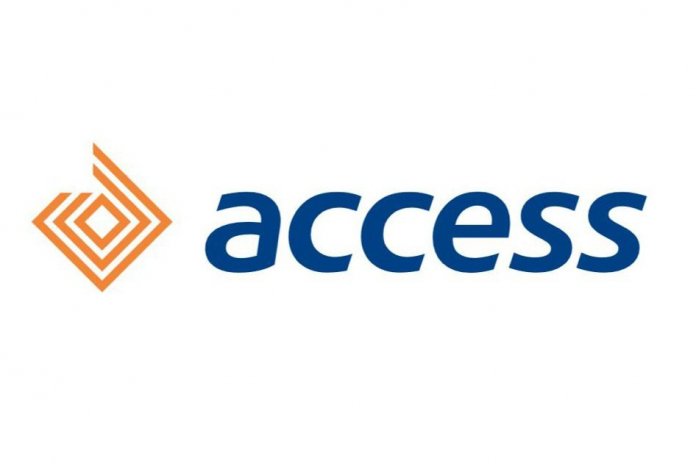 With a growth of 43 per cent in loans and advances and a 60 per cent growth in retail lending in its 2019 financial year, Access Bank Plc is showing commitment towards engendering economic development, writes Goddy Egene
It is globally acknowledged that micro, small and medium scale enterprises (SMEs) are the engine room for the growth of any economy. It means that any economy that has a strong SMEs base has the tendency to witness significant growth and development. However, the major challenge usually faced by SMEs is lack of access to credit. Many factors have been attributed by lenders for the inadequate funding that SMEs always witness, which has in turn retard the growth of some economies, Nigeria inclusive.
In fact the decision of the Central Bank of Nigeria (CBN) to raise the loan-to-deposit ratio (LDR) to 60 per cent and later 65 per cent for banks was informed by the need to increase SMEs, retail, mortgage and general consumer lending.
And going by the performance indicators of Access Bank Plc for the year ended December 2019, the lender has made a significant improvement in its commitment to make credit available to its customers. The bank's loans and advances rose 43 per cent from N2.136 trillion in 2018 to N3.064 trillion. Even more, retail lending recorded a higher jump of 60 per cent from N131.4 billion to N209.8 billion, a move that indicates commitment to the growth and development of SMEs and the retail business space.
Financial performance
Generally, it was a very impressive performance recorded by Access Bank Plc in 2019 with gross earnings rising 26 per cent to N667 billion, up from N528 billion in 2018. Interest and non-interest income contributing 81 per cent and 19 per cent respectively. Interest Income grew by 41 per cent to N536.8 billion in 2019, as against N380.9 billion in 2018, boosted by the growing efficiency of the bank's enlarged balance sheet.
However, non-interest income decreased by 12 per cent to N129.8 billion in 2019 compared with N138 billion in 2018, following the bank's strategic intent to grow income sustainably through traditional banking. Operating income improved by 25 per cent from N311.807 billion to N389.338 billion in 2019.
Operating expenses rose faster on the back of merger costs by 31 per cent from N193.962 billion to N253.77 billion in 2019. Profit before Tax (PBT) for the year stood at N115.4 billion, showing an increase of 12 per cent, from N103.2 billion, while Profit after Tax (PAT) increased by three per cent to N97.5 billion from N95 billion in 2018. Return on Average Equity (ROAE) was 17.7 per cent while a Return on Asset (ROA) printed at 1.6 per cent.
The bank recommended a final dividend of 40 kobo compared to 25 kobo paid the previous year. The total dividend for 2019 will come to 65 kobo having paid an interim dividend of 25 kobo before now.
A further analysis of the numbers showed that asset base grew by 44 per cent to N7.15 trillion as at December 2019 from N4.95 trillion in 2018. Customer deposits increased by 66 per cent to N4.26 trillion in 2019, compared with N2.57 trillion in 2018. Non-performing loan stood at 5.8 per cent, down from 10 per cent in 2018.
Commenting on the performance, Group Managing Director/Chief Executive Officer of Access Bank Plc, Mr. Herbert Wigwe, said the bank completed the merger and business combination of the erstwhile Diamond Bank making it the biggest bank in Nigeria by total assets and number of customers as well as a significant retail footprint and infrastructure.
According to him, the business combination allowed them complement their existing strong wholesale business with Diamond's extremely developed retail business.
"In October 2019, we achieved full integration of both bank's operating system, which further stabilised us for growth across all our platforms. Our financial performance in 2019 was significantly influenced by the merger, as we recorded a modest growth in profitability. However, we saw a temporary dip in our metrics as we sought to create excess capacity and information technological (IT) redundancies to ensure that we continue to provide seamless service to our customers throughout the integration period.
Having completed this phase, we are now seeing positive and sustainable momentum across all our business lines. Our thrust for 2020 will be to significantly improve our cost of funds, productivity and efficiency of people and resources whilst optimizing our cost," he said.
According to Wigwe, the group recorded a gross earnings of N667 billion and a 12 per cent increase in PBT to N115.4 billion, despite the significant merger cost.
"A major driver of this growth is the interest income of N536.8 billion, which grew by 41 per cent, reflecting our sustainable approach to generating revenue through traditional banking .Loan-to-funding ratio stood at 66.5 per cent, which is well above the regulatory minimum of 65 per cent. We continue to work down the levels of our NPLs post merger and this has seen NPL ratio decline from 10 per cent at the end of March 2019 to 5.8 per cent in December 2019.
The Nigerian economy recorded a slow growth in the past year, however, we continue to see sustained growth across our retail channels as we benefit from the enhanced retail base and increased velocity of transactions. Accordingly, our low cost deposits grew by 93 per cent to N2.5 trillion (December in 2018 N1.3 trillion), largely driving down our cost of funds to 5.0 per cent by 50bps," he said.
Wigwe noted that reflecting the increased adoption of their digital channels, total mobile and internet transactions increased to N17.8 trillion within the period signifying a 629 per cent from .N2.4 trillion in 2018.
"We intend to carry on the positive momentum from 2019 and invest in digital solutions including Artifcial Intelligence and advance analytics. Our resolve is to ensure that our customers have best in speed, service and security. We projected merger synergies of N153.9 billion (cost and revenue) over three years. Thus far, we have recorded synergies totalling N42.8 million in nine months, of which N28.8 million is recoveries.
In 2020, we expect to realise significant cost synergies, which will substantially cut down our cost and boost profitability. Being a systemically important Nigerian bank, we are aware that sustainable returns can only come from a sustainable and resilient business model. As such, our intent to embed resilience at the core of our financing activity is further strengthened, as we journey together to building a bank that is more than banking," the GMD stressed.