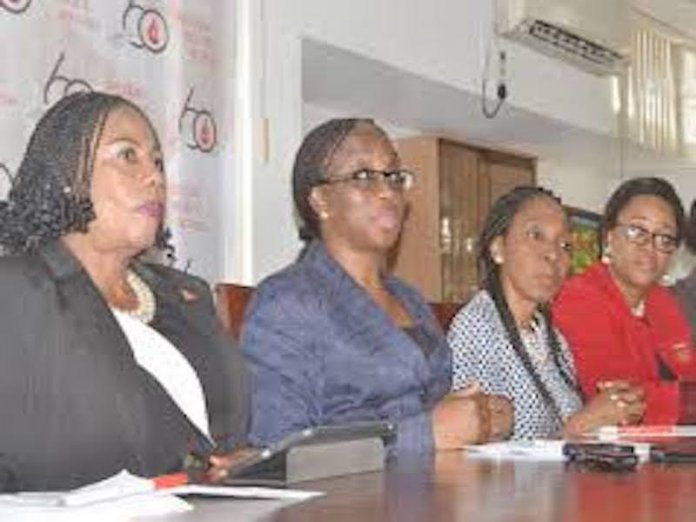 Uchechukwu Nnaike
As part of activities marking the 60th anniversary of Corona School, Ikoyi, Lagos, old students reunited to participate alongside the current students in the inter-house games carnival.
The event featured activities like hula hoops, sack race, lime and spoon, shuttle relay, tug of war, three-legged race, as well as indoor games like ludo, chess, dart Monopoly, card games, among others.
Aside the opportunity for the current students to participate alongside old students, the event also provided bonding opportunity for all, just as the old students recounted their experiences at the school years ago.
In her remarks, the Head of School, Mrs. Adenike Onafeso described the 60th anniversary as a landmark event worthy of celebration, adding that she is honored to be part of the celebration.
On the rationale behind featuring old and curren students, she said the school's anniversary is alumni business and they wanted to came back and play the games they used to play as pupils of the school. "Apart from that, we thought that it will be an opportunity for interaction between the old and present pupils and it will be an opportunity for the alumni to reminisce and to be grateful for their Corona years, whilst it is motivating and inspiring the young ones to become great achivers, distinguished and renowned people in their future fields of endeavour."
Onafeso said over the years, the school has continued to improve its standard in line with its goal to be the leading educational institution in the country.
"We are current, we move with global trend; so as things are evolving, we move along with changes in education. So we have improved a lot of things, in technology, we are a Microsoft certified school, we have all the Microsoft apps at our disposal. We have incorporated coding and robotics in the teaching of ICT; our children have their laptops.
"We are also building skills in sports and music, we encourage the children to at least play an instrument. Language is also conversational."
While commending the alumni for their support so far, she said they can do more, adding, "we trust that the event will bring them closer. We are looking at having an endowment fund for sports, we are hoping they can start an endowment fund for co-curricular activities so if we have a competition abroad we don't have to burden the parents, we just take money from the fund and send our best athletes for the competition."
On the declining standard of education in the country, the head of school said the government needs to pay more attention to strengthening teachers, sending them for trainings because empowerment is important.
She also stressed the need to make learning fun for children, saying, "we no longer do rote learning; there are some things that children need to remember, but not by rote learning, they need to first understand what they are taught before they can strive to remember.
Every child has the right to education, even in areas where children do not have opportunities, they should be able to go to school because of intervention from government."
Also, the Chairperson, Corona School 60th Anniversary Committee, Miss Sola Alamutu said said the alumni wanted to come back and play the games they were playing way back then and the 60th anniversary was a good topportunity for that.
On how the school has maintained standard over the years, she said the trust council is in charge of the school as opposed to an individual, so it has continued to maintain the legacy of Corona School, of quality education.
Other activities to mark the anniversary she said include donation of ICT lab to a nearby primary school, family fun day, arts exhibition, theatre presentation and a gala night on May 2.