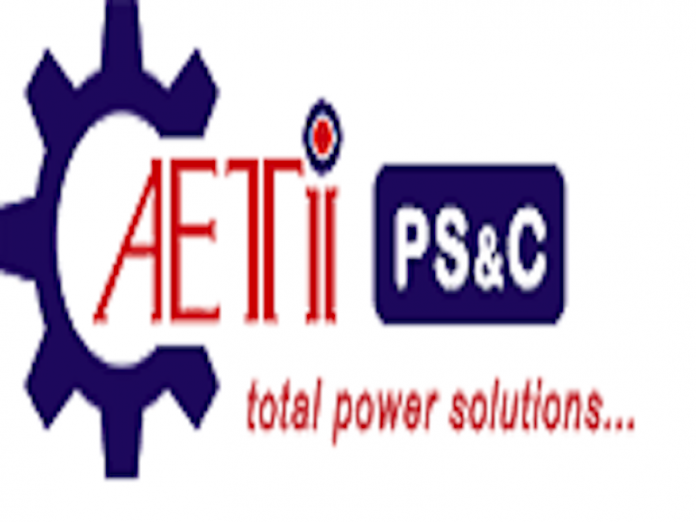 Fadekemi Ajakaiye
International Facility Management Association Nigeria partners Applied Engineering Technology Institute, AETI for strategic capacity building and sustainable facility management through mentorship development programme.
A statement by their officials said both bodies signed a Memorandum of Understanding at IFMA's secretariat in Lagos, adding that the partnership aims to deepen capacity building, sustainability initiative and mentorship development for the practitioners in the built environment in the country.
The statement said IFMA is committed to continuous learning and development through strategic collaboration with other professional bodies and reputable organisations in order to ensure the entrenchment of best global practices in the practice of facility management.
Speaking at the  signing of the MOU, the two  organisations promised to synergise and bring their diverse experiences to change the narratives in the facility management sector in Nigeria through development of articulated capacity building programmes and professional knowledge sharing to help advance the cause of the facility management industry.
According to the Acting President of IFMA Nigeria Chapter, Mr. 'Segun Adebayo, "leveraging on the success of the Maiden Edition of Advocacy Day of December, 2019, it has become imperative to embrace an impactful collaboration of this nature as part of the critical tool to implement some of the outcomes and positive developments of the programme".
He said "today is historic and I am sure with this collaboration with AETI, another reputable organisation like ours, the signing of the MOU will no doubt, expand our frontiers and also enhance our relevance in the built environment.  I am convinced that with AETI as our progressive partner, the facility management space will, going forward, begin to enjoy appreciable transformation.
"We will work together to achieve great outcomes, leveraging on our combined expertise to develop the capacity and also expose all the players, practitioners and relevant stakeholders to tailor made and function specific training. We have a robust strategy and programs to achieve this, we shall work in synergy to ensure sustainability and provide mentorship for the upcoming players in facility management industry in Nigeria."
Responding, the chairman of AETI, Mr. Francis Kudayah, said that with IFMA's global reputation and its achievement of over 15 years, his organisation could not have settled for any other Association to promote global best practices in the facility management sector.
Kudayah said "I am very excited today that our organisation, a foremost engineering consulting firm, made of different professionals like IFMA is entering into this capacity development partnership. with you.
"We have watched and monitored your activities over the years and we are more than convinced that indeed you are a reliable Association that any organization can synergize with and leverage on your professionalism to advance the cause of facility management industry in Nigeria.
"We are prepared to make this partnership work, we will work day and night to ensure that we comply with the letters of the MoU and make your Association proud that, indeed in us, you have found a great partner."
In addition, the immediate past President of IFMA, Engineer Pius Iwundu said in his brief speech that partnership is key and collaboration is the new currency and that it really explained the reason why the representatives of the member of Council of IFMA Nigeria were there to witness the signing of the MoU.
Iwundu added, "The two organisations should ensure that we work assiduously together to consolidate the gains of the past and innovatively walk into the future. I am sure this synergy will produce the desired outcomes and I have no doubt that the future of facility management industry looks great with this step we have just taken. "