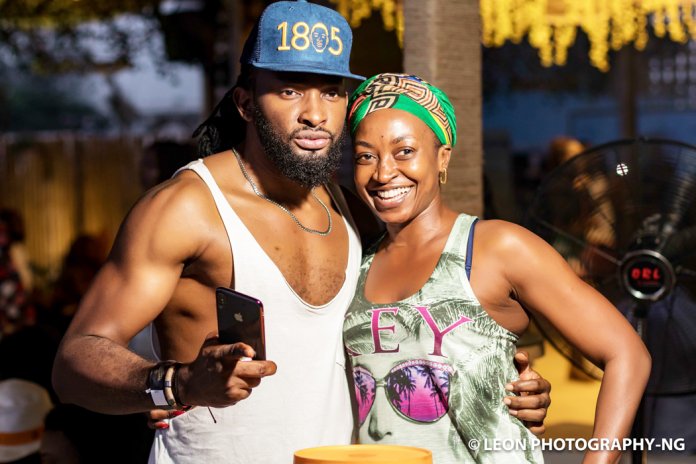 The Ultimate day party powered by French leading Champagne brand, Veuve Clicquot in collaboration with Bespoke PR is taking it up a notch higher Monday-April 22nd, 2019 at the rooftop of mega plaza car park. 
With an inclination to only prime locations and quest to produce the funkiest rooftop parties, is no wonder that the Funky Brunch is being hosted at a rooftop that gives its guest perfect view of the lagos metropolis. "My team and I thought really hard about choosing a new venue for the Funky brunch because of how important our guests are to us and the experience we want to share. After much deliberation and search, we found the rooftop of the mega plaza car park and fell in love with it instantly" Nimi Briggs, Creative Head, Bespoke PR explained.
This premium event will also feature a fashion show by luxury fashion designer Adesola Adepoju of House of Jahdara, multiple Picturesque areas, games, food and 40,000 Watts of sound delivered by eight of the best DJ's in Lagos right now- Dj Consequence, DJ Prince, DJ K-Flow, DJ Six7ven, DJ Kenny, DJ Debby, DJ Last Don and a special one hour set by award winning producer known for hits like Wizkid's "Ojuelegba" – SARZ from his epic album "Sarz is not your mate". 
Funky Brunch, the one day event that traditionally holds once every month in different cities will be pulling every stop to produce the coolest day party in Lagos which coincides with fashion week making it the ultimate fashion week after party. The BespokePR team have ensured delivery of invites to premium guests from top models, VIPs, Top Socialites from corporates, lifestyle, fashion, music and arts. 
"The funky brunch which has held a reputation for delivering the best brunch experience since its inception with it's "Funky Spice" is raising the bar this time with the music, food, fashion and many side attractions including board games and the 'Best Dressed' award".-Akunwa Moemeke- Head of Projects,The Funky Brunch.
As it is the culture, the Bespoke PR team will not compromise on the quality of the funky Brunch. From the music, DJ lineup, activities, security to the guests, "it's all about the experience for us and we are constantly thinking of ways to improve on that. For us, this is  one experience our guests won't be forgetting in a while". Efe Tommy, BespokePR Founder shared.
Funky Brunch which started in September 2018, has become one of the most anticipated music and lifestyle event beloved by celebrities, fashionistas, and now attracts a staggering 1,500-2000 upwardly mobile millennials across Lagos and outside of the metropolitan city. 
The Funky Brunch team has certainly worked hard to put together a thrilling event and there is no better place to be on Easter Monday, April 22nd , 2019.