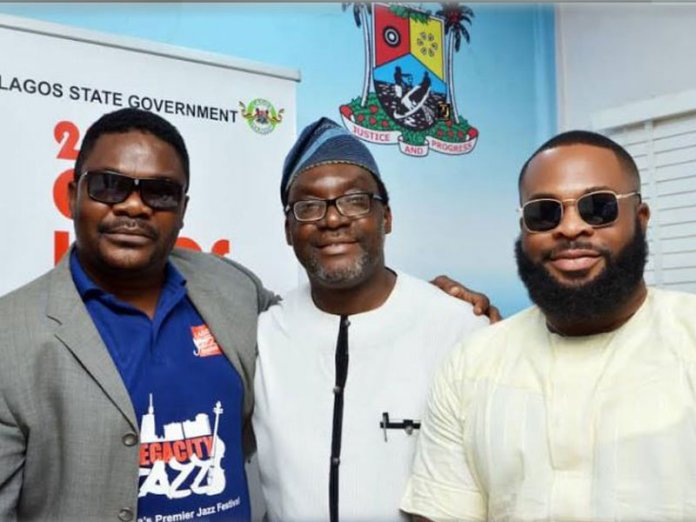 Vanessa Obioha
The traumatic tales of illegal immigrants will take centre stage at this year's edition of the Lagos International Jazz Festival (LIJF). Riding on the theme 'Music and the Creative Arts as Tools for Addressing the Dangers and Perils Of Illegal/Irregular Mass Migration', the festival's colloquium will plumb the critical role music and the creative arts play in addressing this issue.
"After the 10th anniversary of the Lagos International Jazz Festival in 2018, a close friend embarked on the journey to Europe through the Sahara despite advice and evidence of what transpires during the journey. This shocked me and I realised more how hopeless people must feel and desperate they were to escape their situation and embark on this journey. This phenomenon is serious!" explained Ayoola Sadare, the festival founder on the theme of this year's festival.
"It's only right that such a platform as ours," he continued "in cooperation with others should be able to do more than just promote Jazz and get musicians to perform. It should be a voice, a give back to society and help raise awareness for certain causes. The creative arts working closely with the media have the power to do this and effect change. The response of people to music, Jazz inclusive and the creative arts is a positive one and must be used as a medium to strongly communicate the anomalies in society in an easily understood manner".
Billed to speak at the colloquium which will take place on the UNESCO recognised International Jazz Day, April 30 at Freedom Park, Lagos, are Lagos state Commissioner for Tourism, Arts and Culture, Steve Ayorinde; the president of the Performing Musicians Association of Nigeria (PMAN), Pretty Okafor, among others.
In its usual tradition, LIJF will culminate the month long celebration of Jazz Appreciation Month(JAM) with a two-day festival that will run from April 29 to 30. This year's edition will feature both homebased and international acts like David Friesen (USA), Christine Kamau (Kenya), Bright Gain, Orliam, Sam Ayunke(SA), Wole Oni, DJ Humility, Temmie Ovwasa to mention a few.
Like in past editions, there will be performances taking place simultaneously on the three stages at Freedom Park which has been the home of the festival in recent times.
The 2019 edition is organised by Inspiro Productions and Sloweganzi International; and supported by the Lagos State Ministry Of Tourism Arts and Culture, PMAN, and Sovereign Trust Insurance Plc.