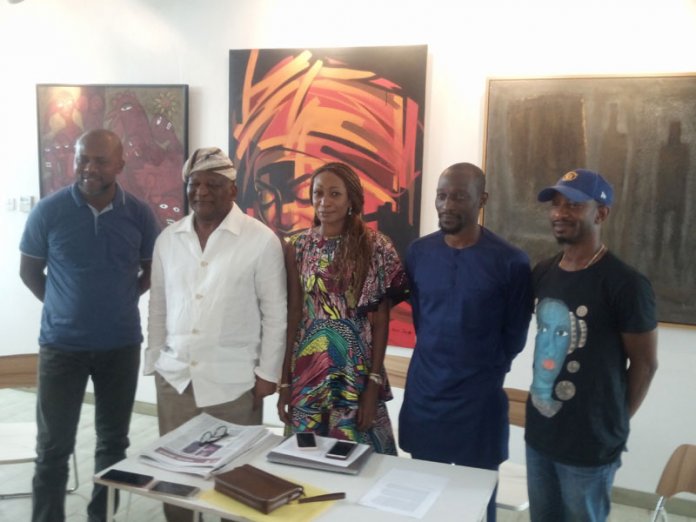 Mary Nnah
As one of the lineup activities to celebrate five decades of its existence and success so far, a private museum in Nigeria, DIDI museum on Thursday, April 18, kick-started a 10-day exhibition tagged 'Journey to Mastery', which aims to bring together under one roof art lovers in Nigeria and other part of the world.
Speaking at the press conference organised to officially announce the 10-day exhibition, which is ongoing at the moment and would last till April 27 at the Didi Museum, the Curator, Mrs. Ifeoma Dozie, daughter of Chief Newton Jibunoh, Chairman DIDI museum, said the exhibition will be featuring two artistes; Ayoola Gbolahan and Uche Edochie, who will be exhibiting together 22 artworks.
"Journey to Mastery" exhibition featuring Ayoola and Uche Edochie is a celebration of the journeys of DIDI museum and the two artists. It is a celebration of the DIDI museum in the collection and preservation of African art that spans over six decades and a celebration of the journey of self-expression, engagement, discovery and poetic narration the two artists have embarked on over the years", she said.
"It's natural that Newton Jibunoh's children are curating this show, as we were born and raised surrounded by art. Paintings and sculptures were our tapestry, visual stimuli. Growing up, DIDI museum was our home, artists were our friends and artist's studios were our playground. Art has been part of our lives since our birth, it is our DNA", Dozie added.
Chairman DIDI Museum, Chief Newton Jibunoh, said the event is a celebration of DIDI museum's excellence in the world of Art in that last five decades, adding that the exhibition will feature not only the two artistes but banks and institutions that they loan their works to.
Recalling how it all started, Jibunoh, said, "I began collecting works 60 years ago but decided to set up the Museum 50 years ago. I was faced with the question of how I was going to ensure that the museum outlives me.
"It was a huge one considering the kind of system we operate in. Even collecting works was not easy but I had good understanding with artists like Bruce Onabrakpeya. I think today, with what you're seeing here, that question is being answered."