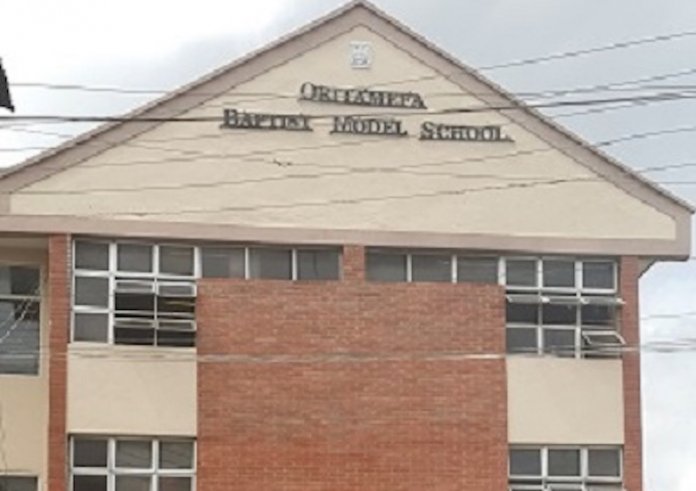 Ogechukwu Obi
The role of faith-based educational institutions in reshaping and preparing students for good leadership has been re-emphasised.
Speaking during a media chat in Lagos recently on the role of mission schools in raising a crop of leaders that should be guided by Godly principles and ultimately impact their society positively, the Director, Baptist Mission Schools, Dr. Oyetide Olalere said the Baptist schools among others have over the years, remained committed to the national demand.
He said mission schools have been at the fore front of raising generation of youths with corrective mind set to impact their society positively, adding that they have been uniquely positioned to develop the mind set of students to embrace positive values and become thorough bred who can transform the nation.
"The role of faith-based educational institutions cannot be underestimated. These institutions have played pivotal roles in reshaping and remoulding the lives of the students. It is pertinent to state that mission schools have endeavoured to expand the world view of students, open their minds to fresh possibilities with what God can do in their lives.
"There is no gainsaying that these schools are distinctively positioned to address social issues, engage in social services both in local and global communities to involve students and teachers in their shared vision and values."
Olalere added: "The Baptist Mission schools in Nigeria have become catalysts in developing new breed of future leaders who are not only academically sound, but also spiritually inclined to lead responsible and upright lives.
"We are strongly focused on harnessing potential and creating atmosphere to inculcate godly values to build a generation of responsible leaders. The spiritual programmes in these schools also help in curbing social vices that are prevalent amongst youths in the country. These programmes afford students the opportunity to nurture their dreams, sharpen their potential and develop leadership skills."
The director added that it is part of the Baptist Schools' vision to enable students reach their potential in a school environment which places premium on quality education laced with Godly principles to encourage students, teachers and staff to see themselves as uniquely created with special qualities and gifts for the service of God and humanity.
"We boast of an enabling and conducive environment, with world-class facilities for intellectual, academics, spiritual, moral and physical development of a total child. We are poised to produce godly students who are the future leaders of our dear country, Nigeria."