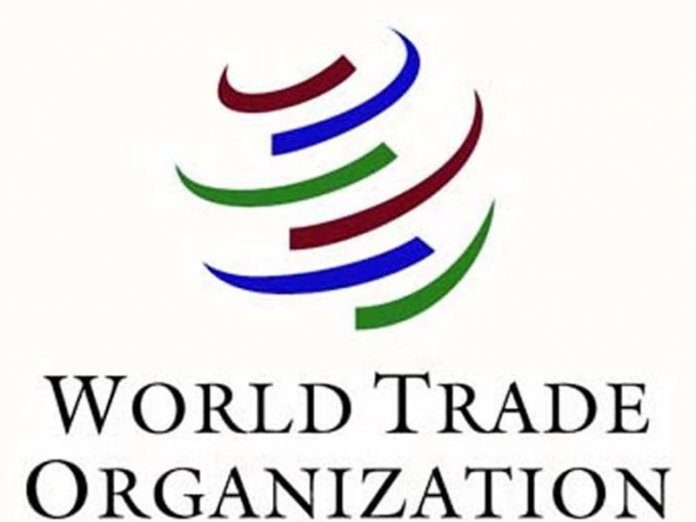 By Ugo Aliogo
Global trade will continue to face strong headwinds in 2019 and 2020 after growing more slowly than expected in 2018 due to rising trade tensions and increased economic uncertainty, a report by the World Trade Organisation (WTO) has stated.
WTO economists expect merchandise trade volume growth to fall to 2.6 per cent in 2019 — down from three per cent in 2018. Trade growth could then rebound to three per cent in 2020, it projected, saying that this would however be dependent on an easing of trade tensions.
Commenting on the report, WTO Director-General Roberto Azevêdo said: "With trade tensions running high, no one should be surprised by this outlook. Trade cannot play its full role in driving growth when we see such high levels of uncertainty. It is increasingly urgent that we resolve tensions and focus on charting a positive path forward for global trade which responds to the real challenges in today's economy – such as the technological revolution and the imperative of creating jobs and boosting development.
"WTO members are working to do this and are discussing ways to strengthen and safeguard the trading system. This is vital. If we forget the fundamental importance of the rules-based trading system we would risk weakening it, which would be an historic mistake with repercussions for jobs, growth and stability around the world."
Trade growth in 2018 was weighed down by several factors, including new tariffs and retaliatory measures affecting widely-traded goods, weaker global economic growth, volatility in financial markets and tighter monetary conditions in developed countries, among others. Consensus estimates have world GDP growth slowing from 2.9 per cent in 2018 to 2.6 per cent in both 2019 and 2020.
"The above-average trade growth of 4.6 per cent in 2017 suggested that trade could recover some of its earlier dynamism, but this has not materialised. Trade only grew slightly faster than output in 2018, and this relative weakness is expected to extend into at least 2019. This is partly explained by slower growth in the European Union, which has a larger share in world trade than in world GDP.
"The preliminary estimate of three per cent for world trade growth in 2018 is below the WTO's most recent forecast of 3.9 per cent issued last September. The shortfall is mostly explained by a worse-than-expected result in the fourth quarter, when world trade as measured by the average of exports and imports declined by 0.3per cent. Until then, third quarter trade had been up 3.8 per cent, in line with WTO projections.
"Nominal trade values also rose in 2018 due to a combination of volume and price changes. World merchandise exports totalled US$ 19.48 trillion, up 10% from the previous year. The rise was driven partly by higher oil prices, which increased by roughly 20% between 2017 and 2018. The value of commercial services trade rose nearly as much, with exports totalling US$ 5.80 trillion in 2018, up 8% from the previous year," the report added.