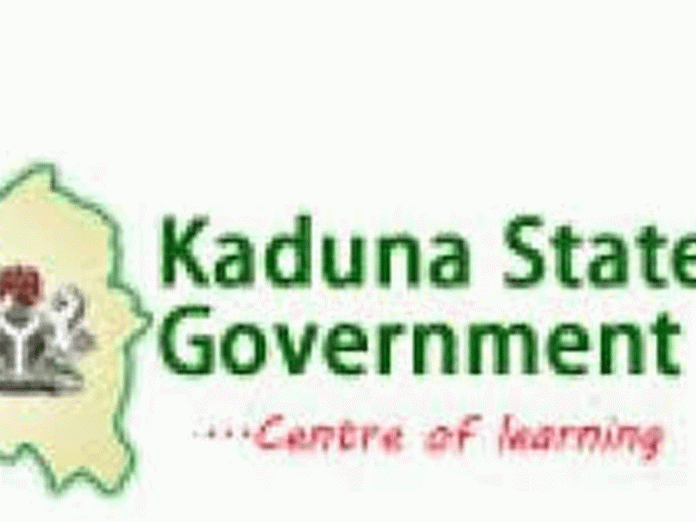 By John Shiklam Kaduna
The deputy governorship candidate of the Peoples Democratic Party (PDP) in just concluded elections in Kaduna state, Hon. Sunday Marshal  Katung, has appealed to Nigerians to assist the victims of herdsmen attacks in Kajuru Local Government Area of Kaduna state.
He made the appeal on Monday in Kaduna while donating relief materials worth millions of naira to the victims as part of activities marking  his 58  birthday.
The items were presented  to the leadership of the Southern Kaduna Peoples Union (SOKAPU, at the Adara Town Hall, Sabon Tasha, Kaduna, for onward distribution to thousands of displaced people living in four Internally Displaced People's (IDPs) camps in Chikun, Kajuru and Kachia Local Government Areas of the state.
He also donated N500, 000 as  medical intervention for the treatment of hundreds of others  who were injured in the attacks.
Speaking while presenting the items, Katung who represents Zango Kataf/Jaba federal constituency in the House of Representatives, expressed disappointment over the incessant attacks and killings of innocent citizens and called for a lasting solution to  the problem.
He appealed to Nigerians  to come to the aide of the victims who had been rendered homeless following the destruction of their homes and property.
Katung, said his donation was not for any political capital, but part of his birthday celebration aimed at helping the people.
He added that the donation was  his widow's mite  towards helping  in addressing the difficult and unfortunate situation the people found themselves in.
"I am not making this donation for any political capital. I am marking my birthday and I decided that I should contribute my quota in alleviating the hardship our brothers are going through" he said.
According to him, the victims are in dire need of help and no amount of assistance is too small as they need all the support to be on their feet once again to pick up the pieces of their lives and move on.
According to him: "Our brothers and sisters need our support during this time of their travail. They are our brothers and we need to show love and support and equally help them return to their homes .
"Our prayer is for this not to happen again, we are here to show solidarity and concern for the displaced persons here.
"We should do everything to help them go back to their homes, especially when the sanitary and living conditions in the camps are poor.
"I know that people have done quite a lot, but it is not enough, we need to do more to help them.
"I am appealing to well meaning Nigerians to come to the aid of our people".
Some of the items donated include 40 bags of maize, 150 bags of (10kg) rice, palm oil and 20 cartons of soap,  clothings, 30 pieces of large and medium size mats and 20 bundles of roofing sheets.