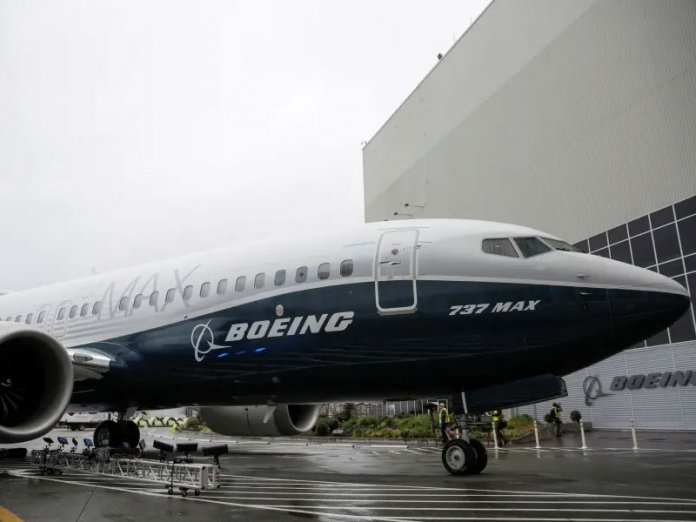 By Debbie Peters
This was meant to be just an analysis on business travel as well as how to add a bit of leisure into the mix but Africa is mourning the crash of Ethiopian Airways Flight 302 on March 10, 2019. There were a total of 32 nationalities amongst the 157 passengers who died making it an international tragedy and included were 19 UN staff members. Even though Ethiopian Airlines, now the biggest and most profitable airline in Africa, had taken all the right steps by acquiring new aircraft, its staff is known for their high level of professionalism and Addis Ababa has become the biggest aviation hub on the continent. Aviation is part of the country's proud heritage and it afforded the opportunity for other Africans to train there to become pilots, including Air Zimbabwe's first black pilots who attended flight school in Ethiopia.
The aircraft, which crashed recently was a new Boeing 737 Max 8, delivered in November 2018, but it was also the same type of plane involved in the recent Lion Air crash, so all attention has turned on the plane. The Chinese did not waste any time in grounding their Max 8 aircraft and many countries soon followed suit including Ethiopia and many airlines are halting the use of the planes. This accident will harm not Ethiopian Airways in the long run because it is clear that the whole world is doubting the reliability of the Max 8. Besides we Africans still need to travel and Ethiopian is still our best bet.
The biggest problem when it comes to travel within the continent is intra-African connectivity. It is easier getting from any African capital to most major European cities than to get to neighbouring countries. Some international organisations like the African Development Bank and the UN only use major approved airlines so their staff often have to fly to a hub like Paris and then back to Africa when going from one African country to another. A few bigger African carriers like Rwanda Airways, Kenya Airways and South African have routes across the continent.
Finding a direct flight somewhere close-by like from Lagos to Abidjan is not always possible so you might end up taking a flight like a local bus with several stops along the way, Then there is the issue of efficiency because African airlines are often delayed. Kenya Airways, KQ flights are notorious for their long delays and I have bad memories of being stranded in Nairobi airport for a day. When I worked in Lagos, I remember having a five-hour delay for the one-hour flight from Accra. Gulf carriers are entering the African market aggressively because they bring a higher level of service and efficiency. Emirates Airlines is now one of the biggest carriers in Africa since it is easy to beat the local players on timeliness alone.
Most travel within the continent is business travel or local tourism where people visit their families because it is still an expensive destination for most international travellers. Africa has always been a beacon for adventure seekers, but now millennials favour experiences so there is increased travel to the continent even though there is still a shortage of budget airlines. Fastjet has gone a long way in making travel to be affordable in East and Southern Africa, but there is still plenty of room for more airlines to make Africa more accessible. Holiday travel across Africa is made up of package tours, where travel agents abroad group destinations according to interests including safaris, gorilla-watching in East Africa, Cape Town and maybe Victoria Falls along the way.
Most airlines are structuring their routes in this fashion with Cape Town as the end destination. New airports in Africa are rare and most airports are just renovated like Lagos airport. In Zimbabwe, most airlines used to have to stop in Harare on the way to Victoria Falls since airport in Victoria Falls was rebuilt to allow larger planes to land some flights bypass Harare altogether. On a recent stopover in Kigali, Rwanda Airways flights were going to destinations that are not capital cities, so they are serving second tier cities. The other challenge with most government-owned airlines like Kenya Airways and South African Airways (SAA) is that so they are less focused on profitability, then they receive government bailouts. Rwanda and Ethiopian are focused on developing world-class industries including aviation. Many national airlines in Africa like Zambia Airways went bankrupt years ago but there is talk of reviving them.
When people travel on business, there is a trend for mixing business with pleasure, bleisure, which might involve tagging on some sightseeing before a conference or doing fun things while on a business trip. However, many international organisations are cautious when they send their people to Africa. There is fear of disease outbreaks like Ebola, typhoid and cholera, then there are security concerns, so visiting delegates are advised not to leave the hotel. The average conference last 3 days delegates by which time delegates get bored of seeing each other and hotel food, but many of them get to see nothing of the country they are visiting.
When I worked in Nigeria, visitors were warned about security risks so their trip was carefully orchestrated so they were met by armed guards with drivers at the airport and they only stayed at international hotels. While I never felt unsafe during my two year stay but I had to follow my security protocol and also was not allowed to go north of the country. I found Nigeria to be short of tourism facilities and there is little focus on tourism even though Nigerians love travelling to other countries.
Lagos has great nightlife, there are great beaches and Nigerians are welcoming and there is potential to develop the tourism industry. Nollywood and the music have led to growing international curiosity about the country. Nigerian music is everywhere you go around the world, one in five black people is a Nigerian and the culture has gone global so many people can relate to Nigeria.
I was amused to find a huge community of Nigerian men speaking fluent Mandarin who run Guangzhou airport in China where many had taken on local wives. Recently in Rome, there were so many Nigerians speaking Pidgin around Termini station and I felt like I was in Lagos. Whether in Johannesburg or Dubai or any major city in the world, you find more Nigerians than ever before. So why is tourism so sparse in their own country? Tourism is more developed in other West African countries such as Ghana and Senegal.
When you meet an African American who has been to Africa, chances are they have been to countries where the slave trade took place as they try to trace their roots. Most Europeans visit East Africa as they love safaris. Some countries have resorts which are owned by Europeans outright including the Italian resorts in Tanzania and the German enclaves in Namibia. South Africa has specialised luxury safari lodges like the Singita lodges and there is the urban experiences with shopping, hotels, restaurants and spas.
Africans still prefer to go where there is an opportunity to shop and party which is why Dubai is a destination of choice. Dubai offers the best of hospitality at every price point, most international organisations have their Africa and Middle East offices there, and it is a convenient conference location, so it is the gateway to Africa. Many Nigerians are investing in second homes in its relentless real estate market, but it is getting overbuilt now. What we need is more competition in developing Africa, not to invest offshore.
-Peters is a business event expert, speaker, consultant and author of 'A Modern African Nomad' on Amazon. Her Twitter handle is @debbienpeters and her email is deb.n.peters@gmail.com.