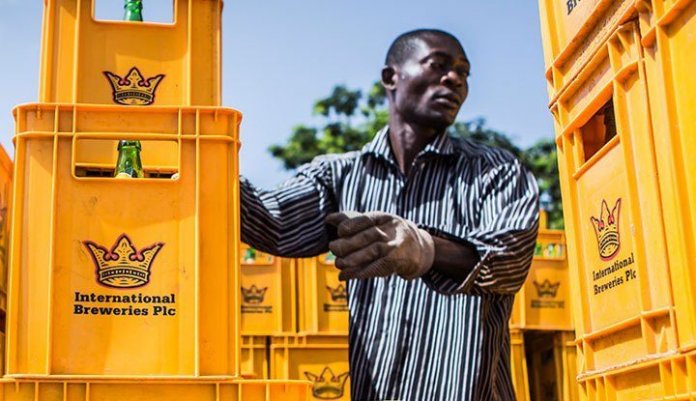 The International Breweries Plc, a member of AB InBev, recently hosted its distribution partners across the country to a gala night in Lagos.
The event was an opportunity for the company's distributors, trade partners and other key stakeholders within the distribution value chain to exchange ideas, as well as deepen business relationships.
It also provided the company an opportunity to fete and commend the performance of the distributor partners, with those who had excelled in their performance in the recent financial year, winning delectable prizes.
Delivering her remarks, Managing Director, International Breweries, Mrs. Annabelle Degroot, was full of praise for the company's distributors. "We want to spend this evening celebrating and thanking our special partners in our business, our distributors. The successes we recorded in 2018 would not have been possible without your hard work and commitment."
While commending the stellar performance, however, Degroot reminded the distribution partners that, "standing still was not an option, going forward," adding that as a very ambitious organisation keen on meeting the needs of consumers across the country, neither the International Breweries PLC organisation nor its trade and distribution partners would rest on their oars.
"We are looking forward to a 2019 that will be even more impactful than 2018."
Speaking on the role and the relationship that exists between the company and its valued distributors, National Sales Director, Godwin Oche, said: "Our distributor-partners play a very critical role in our supply chain and I am particularly proud of the synergy that exists between them and our team."
Oche added that, "From overseeing the movements of products from our factories to the points of sale and managing all attendant risks, our distributors have been able to bring real value to our consumers and in good time too, which has helped to enhance our reach and ensure year-round availability of our leading product brands across the country."
Speaking further, Degroot assured the distribution partners that in the best traditions of ABInBev, International Breweries would continue to engage them closely and render support to their businesses.
Degroot also reminded the distribution partners about the company's commitment to its communities and sustainability in general. International Breweries, she said, would continue to invest in the provision of potable water to its communities, while also availing prospective entrepreneurs with entrepreneurial training and support including mentorship.
The company, she added would, by virtue of its membership of the Beer Sector Group of the Manufacturers' Association of Nigeria, remain very committed to driving responsible alcohol use in Nigeria.
The highpoint of the gala night was the presentation of prizes to top performers amongst the distributors. Prizes included Sports Utility Vehicles (SUVs), Saloon cars and delivery trucks among several others.
Speaking after the event, several of the distributors expressed delight at the disposition of International Breweries PLC towards the members of the distribution value chain. They expressed a determination to continue to exceed the company's expectations.