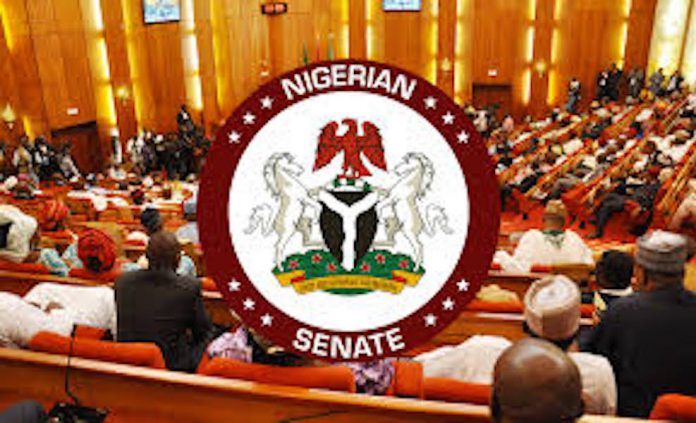 By Deji Elumoye in Abuja
The Senate on Tuesday approved N30,000 as national minimum wage with its passage of the National Minimum Wage Act (Repeal & Enactment) Bill 2019.
This is sequel to the presentation of the report of the ad-hoc committee on the national minimum wage by its acting chairman, Senator Francis Alimikhena (Edo North).
The Senate Committee of the Whole had considered and approved all the 18-clause report of the Alimikhena-led committee after a motion moved to this effect by Senate Leader, Senator Ahmad Lawan.
The House of Representatives had in January approved N30,000 as new minimum wage after holding a public hearing on the national minimum wage bill presented to the National Assembly by President Muhammadu Buhari.