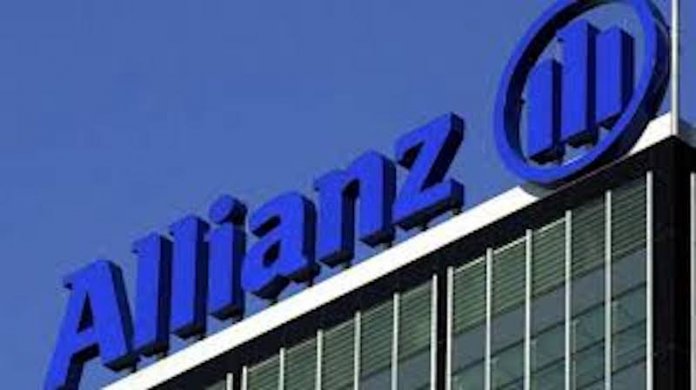 Allianz Nigeria has disclosed that it recently got four-star rating across different performance metrics by its customers.
The company, apart from triggering an integrated advertising campaign across many traditional and contemporary platforms, has disclosed its determination to make its impact felt by the insurance consumers it caters for through improved customer service.
Expressing the company's determination in this regard, Head of Customer Service at Allianz, Uti Ella, said: "We are ecstatic that in our first full month as Allianz Nigeria, our customers have rated us 4 stars across different performance metrics."
The firm which was recently launched following acquisition by world leading insurer, Allianz, undertook a strategic audit of the business performance across many customer touchpoints over the last couple of months.
In doing this, the Group Head Retail Operations of Allianz, Tunji Oshiyoye, said the objective was simply to make feedback from the retail customers more intuitive and digital by default.
"We launched an API that integrates to our insurance suite and generates a link to rate the company following any consumer interaction such as policy inception or claims settlement," he clarified.
According to him, the customer receives an email prompting him to follow a link and rate his satisfaction level on a 1-5 scale.
The aggregated score from the nearly 500 customers that rated the company put the company at four- star, effectively scoring 80 per cent in customer satisfaction.
He added: "Whereas we find this very encouraging, we will not rest on our oars, as one of the world's most trusted insurance providers, we are duty-bound to provide the highest levels of customer satisfaction possible."
She explained further that in the coming months, the rating prompter would be tailored to the particular phase of the customer journey in order to elicit very specific and actionable customer feedback.
The Allianz Group is one of the world's leading insurers and asset managers with more than 88 million retail and corporate customers. Headquartered in Germany, Allianz customers benefit from a broad range of Personal and Corporate insurance services, ranging from property, life and health insurance, among others.