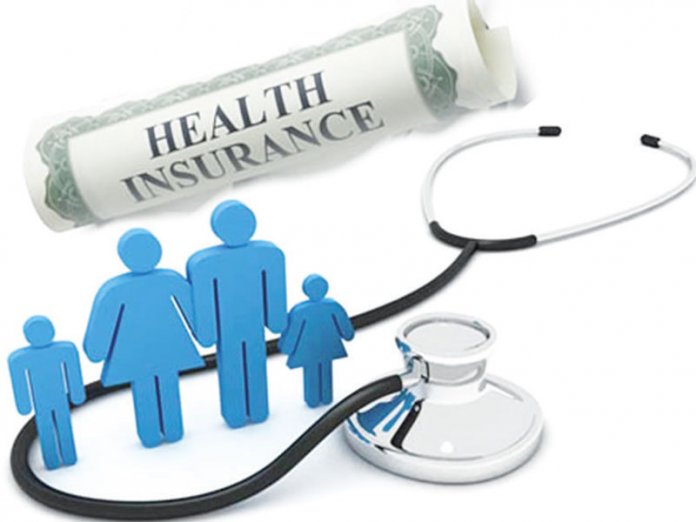 While conversations on Universal Health Coverage has continued to be the single most talked about healthcare interventions globally, the Oyo State Health Insurance Scheme is set to achieve the same feat for its eight million residents and 1.6 million children. Martins Ifijeh writes
In Nigeria, when a citizen falls ill, he either walks straight to the hospital to purchase treatment out of his pocket, or prays to his creator for healing. If none of these happen and he is broke, or has delayed salary, is unemployed, or no one to lend him money, or the ailment cost more than the money he has, he simply dies. It is that simple in this part of the continent.
About 73 per cent of Nigerians are presently taking this risk on their health, especially poor Nigerians who comprise the major chunk of the country's population. This therefore has in no small measure increased the country's mortality rate, reduced life expectancy, and the myriads of poor healthcare statistics which the country is known for.
No wonder when health indices are discussed on global stages on a country-by-country basis, Nigeria often emerges one of the countries with the worst indices among key global health issues. The country sits comfortably among the 10 worst countries in the world with disease burdens.
On specifics, Nigeria has the highest burden of malaria globally, with about 40 per cent of global malaria deaths occurring in the country and Democratic Republic of Congo alone. Not only that 90 per cent of Nigerians are at risk of it, it kills over 300,000 of them yearly, with 11 per cent of maternal deaths linked to it.
Also, Nigeria is rated as the second worst country with maternal and child deaths globally, just second to India. About 15 per cent of global maternal deaths occur in Nigeria alone, and the deaths of newborn babies in the country represent a quarter of the total number of deaths of children under five worldwide. In fact, a woman's chance of dying from pregnancy or childbirth in Nigeria stands at one ratio 13, if indices from the World Health Organisation (WHO) are referenced.
Among other areas, Nigeria is the second worst recipient of malnutrition burden globally, just second to India. Several countries with similar poor health indices decades ago have prioritised their healthcare financing through implementations of universal health coverage programmes for their citizens. For instance, countries like Turkey, Mexico, Thailand, Kenya, Ghana, among others are currently doing well in healthcare coverage for their citizens.
However, Nigeria has continued to struggle through one of the drivers it put in place 13 years ago to achieving universal health coverage, which is the National Health Insurance Scheme (NHIS), with only about four per cent of the population still enrolled under the scheme.
It is in complimenting the effort of the federal government and to ensure no Nigerian is left out of any form of health contributory scheme, that various states in the country have taken the bull by the horn to making sure their people benefit from this drive towards universal health coverage.
One of such states that have shown high commitment towards ensuring more Nigerians benefit from basic healthcare at no pressure to their pockets is Oyo State, through its state health insurance scheme, where in a space of 18 months has enrolled at least 100,000 residents into its scheme who are already enjoying the benefits of health contributory scheme.
While the state has over eight million residents with at least 1.6 million children, its insurance agency, the Oyo State Health Insurance Agency (OYSHIA) said it would continue to prioritise the health of children, pregnant women, and other vulnerable groups in the state; a move that endeared the United Nations Children's Fund (UNICEF) to partner the state in a media dialogue to bring to the fore synergy between the state insurance scheme and the provision of accessible, affordable and quality basic healthcare services to children, among other groups in the state.
On specifics, the OYSHIA was set up August 18, 2015 and passed into law November 8, 2016, assented to by Governor Abiola Ajimobi in December, 2016 and flagged off by May 25, 2017 with a strong legal framework that ensures the mandatory scheme; through a gradual but deliberate process reach all residents of the state in no time.
Speaking during a two-day media dialogue on Improving Access and Uptake of Healthcare for Children and Women through Health Insurance Scheme-OYSHIA, held in Ibadan recently, the Executive Secretary of OYSHIA, Dr. Olusola Akande said the idea behind the scheme was to ensure residents of the state enjoy universal health coverage, adding that over 10,000 children less than five years and pregnant women were on the scheme and that there has been 350 vaginal deliveries and 78 Caesarean sessions carried out under the scheme.
He said primary healthcare centres accredited for the scheme have been fully upgraded to offer best quality healthcare services to the people of the state.
Akande, who said the state has approved two per cent of its consolidated revenue fund from its internally generated revenue towards contributing to the scheme, said the agency was also getting funds from grants, premium, and philanthropy. He said OYSHIA's benefit packages include Standard Plan with Option of Top-up, Family Plan and Student Plan.
Akande said the scheme targets 450,000 enrollees to cover five percent of the population of the state by the middle of 2019. He commended UNICEF for assisting the state to achieve the target and ensure good health for the people of the state, particularly the children and women.
He said OYSHIA has been rated very high in terms of performance and assured that the agency would not relent in making sure that the people of the state enjoy quality healthcare without expending their entire savings on medical bills.
On some of the innovations put on ground to ensure farmers without money also get into the scheme, he said such categories of persons give out their farm produce in exchange for premium.
He expressed worry that some residents were still not aware of the activities of OYSHIA and therefore sought the support of the media to propagate the importance of health insurance to the people.
According to him, "many people who would have loved to enroll in our programme but lack financial capacity to pay the premium voluntary agreed to give us yams and palm oil and other farm produce in lieu of cash to be paid for the premium. In the agency, we have set up a marketing section that is helping us to sell the yams and palm oil and other farm produce and when we sell them, we help the owners to keep the money until it is enough to pay the premium and enroll them."
A UNICEF Health Specialist, Dr. Adebola Hassan said health insurance would help in preventing avoidable deaths, particularly among children and pregnant women.
Adebola said the benefits of health insurance were enormous, particularly in attaining UHC and ensuring good health for the people without experiencing out-of-pocket spending when they have health challenges.
The Director, Press and Public Relation, Oyo State Ministry of Information, Culture and Tourism, Mr Rotimi Babalola also lauded UNICEF for its efforts in ensuring the well-being of children and women.
UNICEF Communication Specialist, Mrs Blessing Ejiofor said access to quality healthcare was the right of every child and charged the media to assist in reporting issues that would prompt the policy makers to take proactive steps and implement policies that would make life better for children, women and other vulnerable groups.
She stressed the need to create awareness on benefits of health insurance scheme so that children and vulnerable populations would gain access to quality healthcare services without experiencing catastrophic health expenditure.