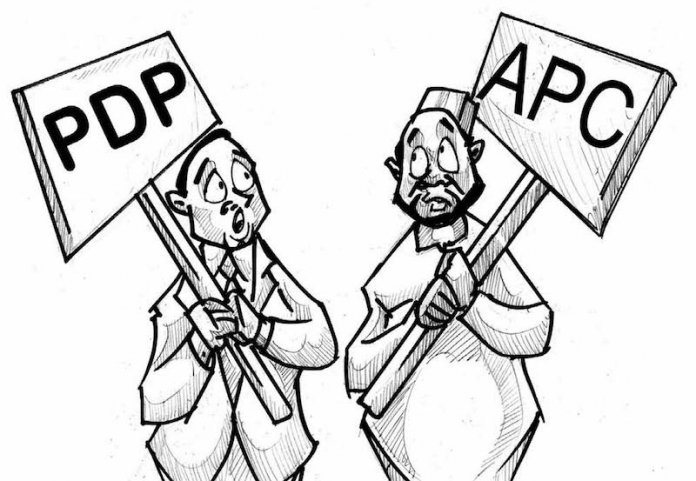 The present size of political parties is counterproductive
If there is any lesson from the Presidential and National Assembly elections, it is that Nigeria does not need 91 political parties. Aside the ruling All Progressives Congress (APC) and the main opposition Peoples Democratic Party (PDP) majority of the other parties were on the ballot just to make up the number. In several constituencies, many of these parties had no candidates for elections while their presidential candidates ended up scoring ridiculous number of votes. At the end the question remains as to why billions of public funds were wasted just to accommodate those who merely exploit the weakness of the law to entertain themselves.
Defending the election budget before the National Assembly in July last year, Independent National Electoral Commission (INEC) Chairman, Prof Mahmood Yakubu, said the cost of conducting the general election in the country had risen considerably because 91 political parties would be on the ballot, a figure he added could rise as the commission still had 140 pending applications for party registration. Yet, a situation where parties come into existence only at election seasons and disappear afterwards, as is often the case, can hardly advance the cause of democracy or contribute to national development. Nor can such parties that are not founded on any ideals or ideas become instruments of national stability let alone tolerable governance.
More worrisome is the cost implications and knuckle-down effects on our democracy of the growing farce in which every politician now establishes their own political party. As we saw in the election of Saturday 23rd February, an unwieldy number of parties is also a source of confusion and distraction to the electorate. Besides, given the manner some of these presidential candidates and party operatives were endorsing candidates of other parties, it was obvious the whole idea is mercantile.
We are not opposed to a liberal law that, at least on the surface, encourages popular participation. But it is important for all the relevant stakeholders, including the media, civil society and National Assembly to understand the full implications of having too many political parties on the ballot in an environment such as ours. Beyond the logistical nightmare of administering such elections without creating room for endless litigation, there is also the small detail that a largely illiterate electorate will find it difficult making informed choices in a situation where too many parties and candidates are on the ballot.
Ordinarily, INEC schedule for elections is already hectic: A presidential election; governorship elections in 36 states; senatorial elections in 109 districts nationwide; House of Representatives election in 360 federal constituencies; State Houses of Assembly election in over a thousand constituencies aside six area council chairmanships and 62 councillorship positions. Since most of our politicians rely on technicalities to win at the court what they lose at the polls, INEC has been burdened with repeat elections that are needless and that trend can only multiply as the number of political parties and candidates increase. Under what is termed "unlawful exclusion", for instance, elections can be nullified for so many things, including a wrong spelling of names, even if such candidates are electoral no-hopers.
Even if people have the right to form political parties, proliferation is counterproductive to our democracy, especially when they are not built around any ideology or interest group, but more as "business ventures". And from past experience, many of them are unlikely to exert any remarkable influence good enough to win elections. That then explains why the nation must recover its senses and we urge the National Assembly to begin to look at the enabling laws. A situation where every politician believes they must have their own political party is antithetical to the growth of genuine democracy in our country.