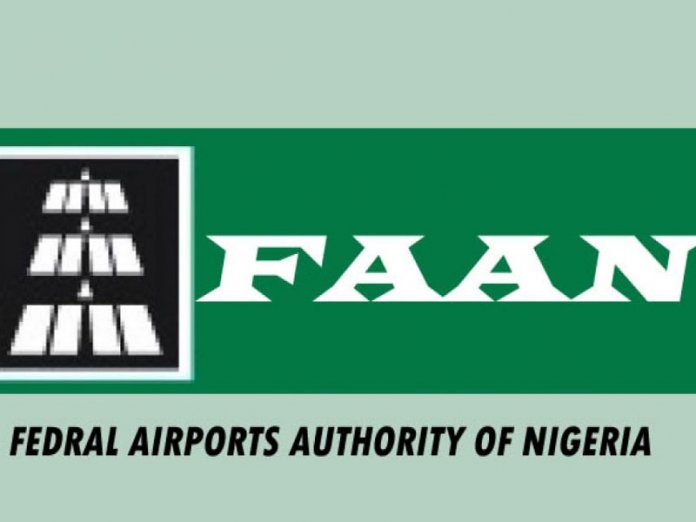 Chinedu Eze
The Federal Airports Authority of Nigeria (FAAN), has denied engaging in any plan with the Ministry of Transportation to takeover Murtala Muhammed Airport Two (MMA2) from Bi-Courtney Aviation Services Limited (BASL) on May 7, 2019.
BASL built the facility on Build, Operate and Transfer (BOT) on government, private sector partnership.
The General Manager, Corporate Affairs, FAAN, Mrs. Henrietta Yakubu, told THISDAY that FAAN was not aware of any plans to take over the operations of MMA2 and remarked that someone might be trying to be mischievous, hence the report.
An online medium has reported that a source close to the Ministry of Transport, Aviation Unit, said the Ministry had given the management of FAAN the approval to take over the terminal on the expiration of the 12 years consensual agreement between BASL and the agency.
It was learnt that the 12 years would elapse on May 7, 2019, which was the exact date the terminal commenced operations with flight service by the rested Chanchangi Airlines from the terminal followed by Aero Contractors.
The report also alleged that the planned takeover of the terminal was causing instability among the workers of BASL, who were already looking elsewhere for alternative jobs in case the threat by the government comes to fruition.
The report added that the Chairman of BASL, Wale Babalakin, was making frantic efforts through some of his contacts in the Presidency to frustrate the takeover of the terminal on the due date, claiming that the concession agreement between the two was for 36 years, but FAAN was adamant to take possession of the terminal as spelt out in the agreement on May 7, but THISDAY learnt this was not true.
Although there is frosty relationship between FAAN and BASL but recently there has been efforts to reconcile the two organisations by the Infrastructure Concession Regulatory Commission (ICRC), which management had met the two companies aimed at reaching a mutual understanding and re-ordering of their business relationship.
At various for a, FAAN and BASL had accused each other of violating the contractual agreement which was signed after the former General Aviation Terminal One (GAT1) of the Murtala Muhammed Airport (MMA), Lagos got burnt in 2001.
The tenure of the concession has been the crux of the disagreement, but an inside source from BASL said that there would not have been any question of 12 years, considering the huge capital outlay in building the facility and noted that MMA2 has remained the most successful story on infrastructure concession involving government and private sector partnership in Nigeria.