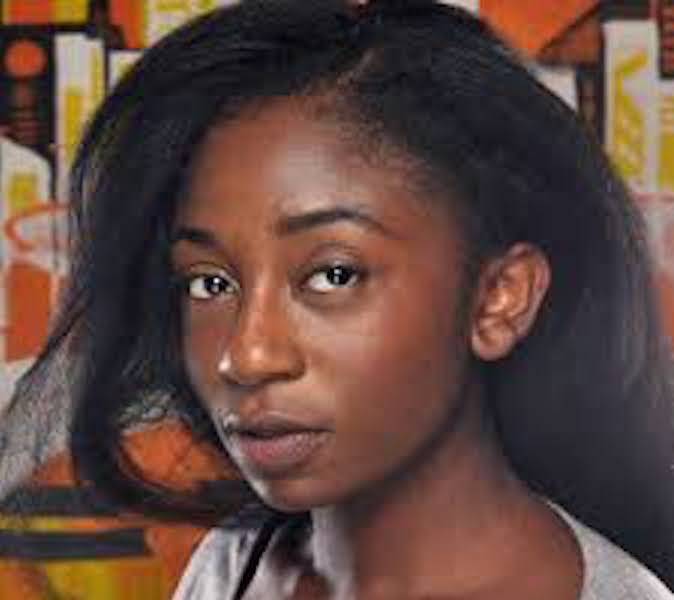 Winning the coveted Art X prize with Access 2018 with an interactive art installation has been a stepping stone for Bolatito Aderemi-Ibitola who assiduously refines her art through a series of art residencies, writes Yinka Olatunbosun
For hours, she was on her feet at the Civic Centre in Victoria Island, Lagos which is the traditional venue of Art X Lagos. That was November 2018, being the second time we met. The first time was in Ikoyi where she was declared the 2018 winner of 'Art X Prize with Access'. She was demonstrating how her interactive art installation works for the audience and relishing the assortment of reactions that followed. Bolatito Aderemi-Ibitola is an unassuming artist with a quiet strength that has catapulted her art across the borders.
Recently, she partook in an art residency in Kumasi, Ghana and the Nigerian media has been fascinated by the project, which she spoke freely about during this electronic interview. The value she places on human interaction is beyond her art. She wanted to be as conversational as possible even in the absence of a face-to-face meeting.
She would later reveal that the residency in Kumasi, Ghana was organised as the Performance International Artists Residency, PIAR. "The focus of the residency is performance art and performative objects," she began. "What I mean by that is that things operate in time and are moving. That's the medium I like to work in. At the residency, I focused not just on performing but on how things fan perform without me or the body or human experience."
Two main projects stood out in the residency for her.
"One was a large performance installation that had multiple aspects to it and I will just break that down for you now."
Aderemi-Ibitola made a performative sculpture out of biodegradable materials such as black soap and some wood and put it in an uncompleted building for a special outcome.
"I hope that it will interact with this environment which it did. After a few days, you could see the change in the exterior of the sculpture. The piece is called, 'Waiting for Rain'. When it rained, the object will change even more.
"A part of that installation was its performance aspect. When it rained, I left instructions for other performance artists to partake in that project so they were meant to attend to that body and carry out the instructions that I had left for them."
Aderemi-Ibitola's works are better seen than imagined. That human experience is what will drive people to galleries and exhibitions because they will encounter an unusual moment that attests to super creativity.
She found the same energy in Taiwo Aiyedogbon, another Nigerian artist at the residency in Kumasi with whom she developed a collaborative piece, purely experimental using glass pieces and digital art form.
"I took some glass pieces, thinking about reflection and things," she disclosed. "Some glass pieces that not only reflected the image but refracted and took sounds that we had collected and some digital capture and emotional capture and live stream projected through the room with some video elements as well. The idea of the installation is that you enter into a space where you have multiple reflections of yourself, whether through the sequence that you are hearing and the images that you are seeing in real time, reflecting through the pieces of glass. You're seeing a projection of yourself through videos that were captured live by the way. And you will expect to hear secrets of yours and others in the space."
That brought to mind the act of surveillance. Perhaps, potential collectors may see the dual function of her art installation in terms of aesthetics and functionality. This human-sensitive installation can easily serve as a human tracking tool. That she couldn't dispute.
"The part that was collaborative is that I took the sound that were gathered from Taiwo's performance project. After gathering, I put them into the performance installation. I had a wonderful experience, working primarily with other African artists, a lot of them from Ghana."
The host known as Crazinist Artist (Va- Bene Elikem Fiatsi) is a performance artist working in gender. He is also an activist, speaking about 'trans' issues.
"Seeing the way he operates in the space motivates me to think more politically about my work and seeing how he had taken the step forward from being an artist to an activist was inspiring," she said.
"For all of us as performance artists, it was a great opportunity to be working in his space and studio and just getting ideas from him."
After a month working at the residency, she felt ready and excited to do more work. It is indeed a season of residencies for the young artist. The next residency for her now is supported by ART X. It is at Gasworks, an arts gallery in South East London.
"For me, that's going to be amplifying the work that I already started in Kumasi," she said, excitedly.
Right now, her work is influenced by the philosophy of decay and growth, the concept of regeneration and how these concepts are intertwined.
"In Kumasi, I was looking at how objects were interacting with their environment," she explained. "The piece was decaying right in front of us and that's why it was changing colours and that can also be read as growth or movement. That's the direction my work is going now. I look at how the society interacts with the different elements and how people are thinking about our government. The Nigerian government is stifled by different elements, taken over by formal or non-formal agents. I am looking at how the people on the streets are interacting with these agents."
Along with her studio practice, Aderemi-Ibitola loves to do in-depth research that will crystallise into material works. Her research takes different dimensions. They can be developed from everyday conversations, interviews and direct experience of a particular phenomenon.
"I'm moving away from an artist-scholar to an interested citizen to see how these spaces of corruption and banality are affecting us everyday. This is making me want to do something different. I've been talking to a lot of people and those conversations can really influence my work in art."
Bridging the gap between aesthetics and art appreciation has been the concern of art critics since the evolution of interactive art in the contemporary art scene. While some collectors are open to new ideas, some prefer the conventional art pieces and keep a distance from the growing digital art forms. Aderemi-Ibitola argued that the disconnect doesn't exist only for her kind of art.
"I don't know if this is really about interactive art and digital art. I think It is art in general or performance art. For performance art, it is appearing as a phenomenon and it's a different kind of surprise. It's a different event that creates a kind of bewilderment; that cluelessness and that surprise with which people enter into my work; that process of discovery is part of my work. It's part of the experience that I'm trying to make for the viewer. My work is nothing without someone to interact with it. It doesn't do anything unless someone's there. Like my digital installation in Kumasi, if nobody is there, the piece does not come alive. It turns on when there is movement. It's a surprise when you are arriving in a space and then you see a digital rendering of yourself – an actual reflection of yourself. That changes the way you move. I do almost nothing to bridge the gap."
Looking back at Kumasi, Aderemi-Ibitola admitted that the city is not as cosmopolitan as the part of Lagos where she lives and works. In spite of that, there are certain similarities in Lagos and Kumasi that created a sense of déjà-vu.
"The way people sell and how their wares are arranged is like the way it is in Lagos markets. People still walk around in their traditional clothes and they are proud of their history and legacy.
"With Kumasi, there were more echoes of the Asanti tribes and their legacy all over the place. Everywhere you turn, you will see the Adinkra symbols. Even Within the church, you find Adinkra symbols," she recounted.
Residencies usually allow the artists the time to experiment with less distractions. That was the same story for Aderemi-Ibitola. In Lagos, she would get assistants to build large installations but at the residency in Kumasi, there was no such luxury. All she had was her hammer, nails and the will power. That independent moment made a significant impact on her personal work ethics.
Aderemi-Ibitola is also a beneficiary of the late art curator, Bisi Silva. Whilst working on a theatre art project with Ifeoma Fafunwa called Street of Naija, she was in dire need of a space for rehearsals when the CCA came to mind.
"Bisi Silva, without hesitation, offered the space for us to do what we needed to do," she recalled. "I think that sums up her legacy. She always gave others room to create.
"The stories we shared and the discoveries we made couldn't have been done without the generosity of Silva. The CCA library has unique books that you can't find elsewhere and people's stories are preserved in the library. Anyone would tell you that it was a huge loss. I'm thankful for all she did for us all."
She is preparing for the UK art Residency slated for April.