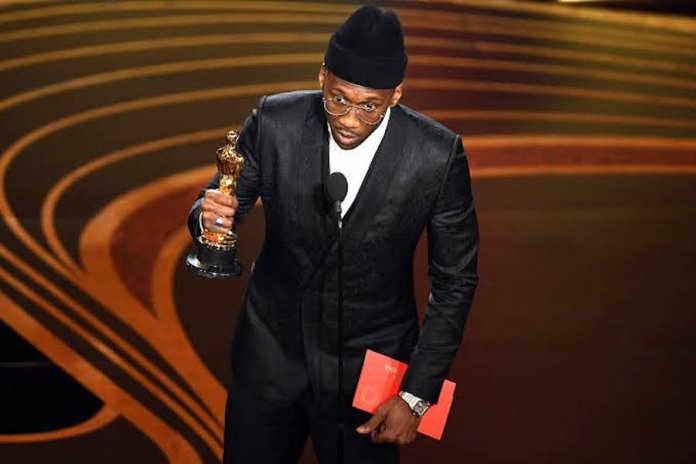 By Vanessa Obioha
After its Best Picture win at the 91st Academy Awards held last sunday in Los Angeles, USA, Green Book has been named by some pundits as the Worst Best Picture Winner. The backlash stemmed from the wide negative reviews the film received for its portrayal of US race relations in the 1960s, followed by its director Peter Farrelly's alleged sexual misconduct on set.
Also the family of Don Shirley, the renowned black pianist whom Mahershala Ali played, openly condemned the portrayal of his character.
In a category that paraded some of the best productions such as 'Black Panther', 'Roma' and 'The Favourite', pundits argue that the Academy's choice of Green Book was a bad taste for a night that embraced diversity.
Earlier on at Sunday's event, women, people of colour made historic wins. Spike Lee, the director of 'BlacKkKlansman' took home his first competitive Oscar win for Best Adapted Screenplay; Rami Malek won the Lead Actor prize for 'Bohemian Rhapsody', Regina King clinched the prize for Best Supporting Actress for her role in 'If Beale Street Could Talk', Alfonso Cuaron took home the Best Director trophy, making it the fifth time a Mexican filmmaker tops that category in the last six years.
Guillermo del Toro took home the award last year for 'The Shape of Water'. Cuaron also became the first director to win for shooting his own movie as he was awarded the prize for Best Cinematography.
Mahershala Ali also won his second Best Supporting Actor Oscar win in the last two years for his role in 'Green Book'.
'Black Panther' though failed to clinch the Best Picture win had a historic moment as Ruth Carter (Best Costume Design) and Hannah Bleacher (Best Production Design) became the first African-American women to win in these categories.
Visibly irritated by the film's win was Spike Lee who was reported to have waved his hand in disgust when the announcement was made and left the hall, only to return when the acceptance speech was done. Backstage, he slyly mocked the movie saying that the "ref made a bad call."
On Twitter, Green Book's win was mocked as one Twitter user tweeted "There was a mistake, Green Book didn't win."