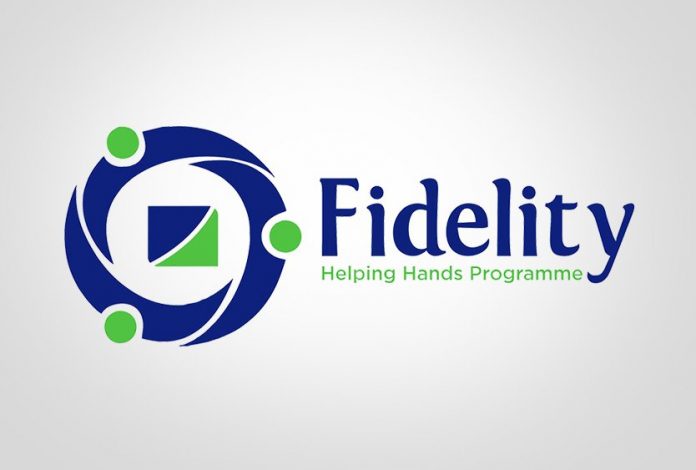 Nume Ekeghe
Oghenewajutome Dennis, who recently completed his one-year National Youth Service Corps (NYSC) in Owo, Ondo state, has received N3 million having emerged winner in the Fidelity Bank Get Alert in Millions (GAIM) fourth monthly and second bi-monthly draw held this month.
Dennis, expressed joy at having joined the millionaires' club, saying the winning would go into starting a business and furthering his education.
Another winner in the draw, Anthony Ukoh, representing Man of Order and Discipline Movement of Nigeria, a security outfit in the catholic church, who won N1 million, said the sum would go into charity causes and equipping the security group with the much needed equipment.
Speaking at the presentation of cheques to the winners, Fidelity Bank's Executive Director, Shared Services and Products, Chijioke Ugochukwu said: "We have two categories in GAIM promo draws, the monthly and bi-monthly draws and today we have the fourth monthly and second bi-monthly draws.
"We have 12 cash winners and 18 consolation prize winners from across the entire country. The cash prizes are in categories of N3 million, N2 million and N1 million totalling N18 million. "The 30 winners that emerged at the draws came from six zones across Nigeria. In addition to the winners we also have N3.5 million in airtime that have been given out to more than 2500 customers."
On her part, the Head of Savings of the bank, Janet Nnabuko said: "Savings promo is a yearly affair and we always leverage on it to reward our loyal customers. Today we made presentations to the winners that emerged at the fourth draw.
"Seeing it is very transparent friends of winners and even the testimonials have been bringing in new customers.
"In this era of agent banking we are playing a strong role in increasing financial inclusion and our agents have been propagating the news of what customers stand to gain when they open accounts and build up savings.
"It is yielding results because most of them who used to keep money under their pillows are now opening accounts and we are glad about it."