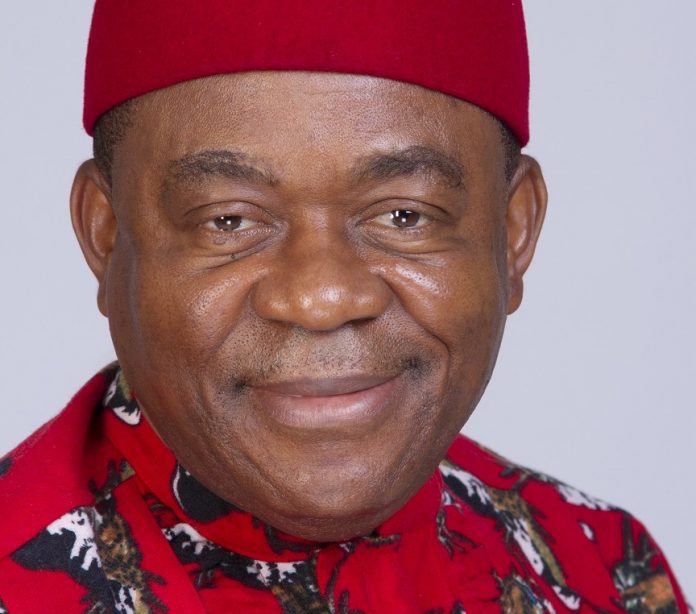 Emmanuel Ugwu in Umuahia
Still savouring his victory in the just concluded senatorial election, Senator Theodore Orji yesterday said he would retire from the Senate in 2023 after serving out his second tenure in the ninth session of the Senate.
He disclosed his future political plan at his post-election media chat at his constituency office in Umuahia, Abia State, noting that 2023 would be the ripe time for him to make way for young politicians to take over from him and grow.
"In 2023, I will be off the political scene. This is my last political outing in terms of contesting for elective position," he declared, adding: "You have to allow young people to grow, and if I don't retire from politics, I'll be denying young people the opportunity to grow."
Orji, who shrugged off a stiff challenge from Senator Nkechi Nwaogu of the All Progressives Congress (APC) to secure his second tenure in the Red Chambers of the National Assembly, profusely thanked the people of Abia Central senatorial district for renewing his mandate.
He said the people of Abia Central were satisfied with his performance as a senator having made positive impact in all spheres with visible projects in all the six component local government areas of Abia Central benefitting from water and electricity projects as well as empowerment programmes.
"There will be more dividends of democracy," he assured his constituents, adding that they can easily testify to the fact that good things have come and would continue to come their way during his next tenure in the Senate.
Orji acknowledged that though he emerged victorious in the senatorial poll, his opponents had fought gallantly and he expected them to accept their defeat in the spirit of sportsmanship, and congratulated him accordingly.
"There is no political battle that is easy," he noted, adding that he remained optimistic of recording a positive result in the poll notwithstanding the bragging, campaign of calumny and character assassinations employed by his opponents during the electioneering
period.
The former Abia State governor said having been re-elected for the second term in the Senate, he was aware that his constituents are full of expectations and they know he would not disappoint them in implementing his campaign promises.
According to him, in the course of his campaigns, his constituents identified and presented their priority projects to him, and it was now left for him to attend to their needs and make democracy dividends available to them.