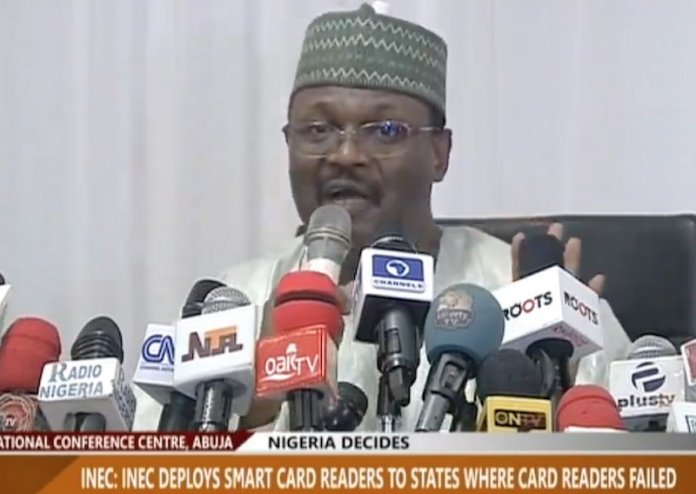 Shola Oyeyipo in Abuja
The National Chairman Independent National Electoral Commission (INEC) has promised that the electoral umpire will look into some identified calculation errors in the election results.
National Chairman of opposition Peoples Democratic Party (PDP), Mr. Uche Secondus, had earlier on Monday at a press briefing raised the alarm over alleged discrepancies in some numbers in Nasarawa State.
Noting that the commission needed to look into some conflicting figures in the result, Comrade Abiodun of PPA who put the question to the INEC chairman said there were some votes unaccounted for when the total number of accredited voters (TNCV) were compared to the total votes counted (TVC).
He was particularly bothered that since accreditation and voting were done simultaneously, the fact that over 14,000 votes were not categorised as invalid votes and not allotted to any candidate needed to be queried.
Responding to the issues raised, Mahmmod stated: "We will look at it. We will come back to it before we conclude the process," he said, stressing that the issue had been raised and addressed previously.