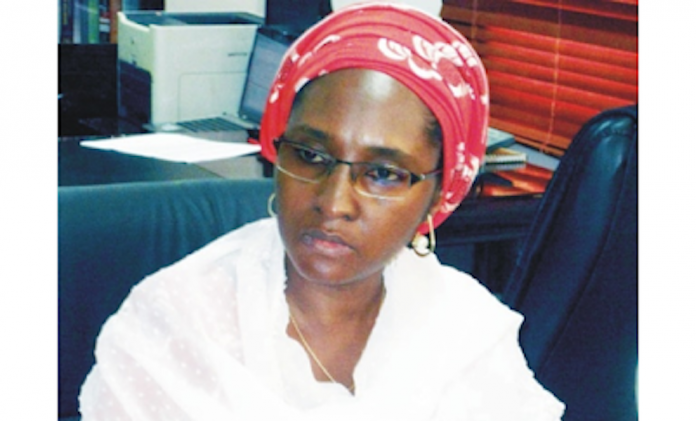 By Ndubuisi Francis in Abuja
The Minister of Finance, Mrs. Zainab Ahmed, Thursday listed the benefits of the $1.1 billion loan facility under the 'Green Imperative', saying it is one of the products of the diversification initiatives of the federal government with the potential to create massive jobs, and provide food security in all the 774 local government areas of the country.
Ahmed stated this in a statement signed by the Special Adviser to the Minister of Finance on Media and Communications, Paul Ella Abechi, following the official launch of the project by the Vice-President, Prof. Yemi Osinbajo, at the Presidential Villa, in Abuja.
Expressing optimism about the positive results the loan will yield under the 'Green Imperative' initiative in the agriculture sector, she said there was no doubt that the project will transform the nation's economic landscape.
She maintained that nothing will deter President Muhammadu Buhari from continuing with the diversification drive that is already yielding positive results within three years, especially through the agricultural sector.
She also commended Osinbajo's commitment towards securing the loan from Brazil following his meetings with a team of experts from Brazil and his strong support for the project which made the launch a reality.
She also commended the resilience demonstrated by the Minister of Agriculture and Rural Development, Chief Audu Ogbeh, who had personally led Nigerian delegations to Brazil to initiate and develop the project with the Brazilian 'think tank' and relevant stakeholders.
According to her, the 'Green lmperative' was designed to promote agricultural mechanisation, create employment opportunities for the energetic youth and help achieve food self-sufficiency, adding that more details about the project will be explained by Ogbeh.
She said: "The project we are launching today will be implemented with a total loan package of US$1.1 billion majorly from the Brazilian government which will be disbursed in four tranches over a period of two years.
"l have no doubt that this project will help to ensure food self-sufficiency, create more employment opportunities for our teeming population and also help transform the economic landscape of Nigeria.
"It is pertinent to state here that greater percentage of the loan will be provided in kind through the supply of agricultural machineries and implements in form of Completely Knocked Down (CKD) parts.
"This arrangement is expected to reduce fiduciary risks and create more employment opportunities for our teeming youth and those that will be involved in assembling the machineries and implements."