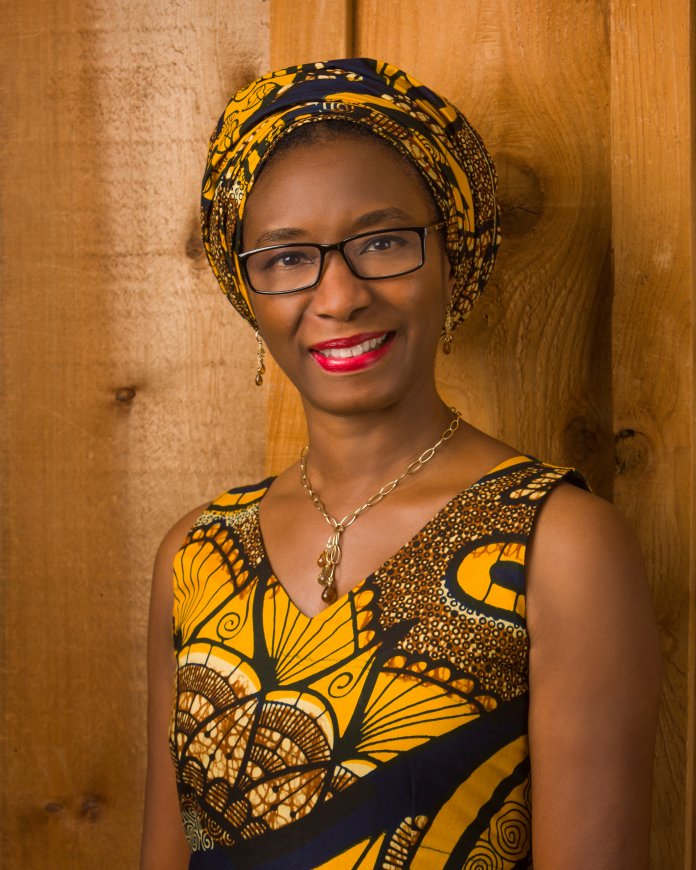 This new novel from the award-winning author, Sefi Atta subtly navigates a tale of international espionage through everyday people in history, writes Yinka Olatunbosun
Born in Lagos in 1964, Sefi Atta is the author of Everything Good Will Come, Swallow, News from Home, A Bit of Difference amongst others. She has received several literary awards including the 2006 Wole Soyinka Prize for Literature in Africa and the 2009 Noma Award for Publishing in Africa. Some of her radio plays had been broadcast by the BBC and her stage plays have been performed internationally.
Her latest work of fiction and fourth novel, The Bead Collector, was published by Interlink Books (US) in October. Set in the days before and after February 13, 1976, it tells a very private story of two women, Remi Lawal, a Nigerian woman who owns a greeting card shop and Frances Cooke, who introduces herself as an American art dealer visiting Nigeria to buy rare beads. In turns out that Remi's husband, Tunde is very suspicious of Cooke and her real intention for visiting Nigeria. She could have been an agent for the CIA, he thought but Remi didn't buy that argument. After the assassination of the Military Head of State, General Murtala Mohammed in February 13, Remi reconsiders one of her last conversations with Cooke.
Set in the well-heeled Ikoyi neighbourhood, the author, through research and vignettes of her childhood memory sourced materials for this novel. Atta was a classmate to General Mohammed's daughter at the Queen's College but asides sharing classroom, they shared a common military heritage. Atta's father, before his death in 1972, was a secretary of state under General Gowon's regime. Hence, it was inevitable for Atta to ground her works in social reality.
Her influences may have also been drawn from her feminist inclination. This is evident in her portrayal of Remi Lawal, who is bored being a housewife yet conservative in certain areas.
"I am a feminist, but I don't see why I have to keep announcing that,'' she declared in a recent interview. "What I do matters more – for example, supporting a woman who doesn't have the means to further her career, or putting a girl through school if her parents can't afford to. This is why I'm so unsure about how fourth-wave feminism is playing out. It has given a voice to women who have suffered sexual harassment and assault, but it has also given rise to the commercialisation of feminism to a degree I haven't seen before.
"It's just a sideshow, but it attracts women who do nothing more than publicise that they are feminists, and sometimes for opportunistic reasons. For instance, I don't see how you can call yourself one if all you do is profit from other women's pain. I'm referring to women who exploit feminism for money and position. Their motives are easier to deny than to prove, but even when they're involved in a worthwhile cause, you get the impression they're trying to enhance their reputations. I hope Nigerian women won't imitate them because we can't afford to take a self-serving approach to feminism. Apart from sexual harassment and assault, we have critical issues to address, such as high maternal and infant mortality rates, and cultural practices that harm girls and women. I would hate to see any of these issues exploited for personal gain.''
Atta's insight into the world of the upper class in Nigeria manifests in characters of Aunt Eugenia and Oyinda and others who enjoy unfair advantage over others in the area of business because of access to bank and government funding. Atta, who turns 55 next year says she may quit writing novels after publishing the next novel titled, "Made in Nigeria.''
"Recently, Mango Books, an imprint of Quramo Publishing, launched my first children's book, titled Drama Queen,'' she revealed. "Stories keep coming to me, though, so I will continue to explore them in other forms, but I've reached a point where I'm able to produce works at an even slower pace.''