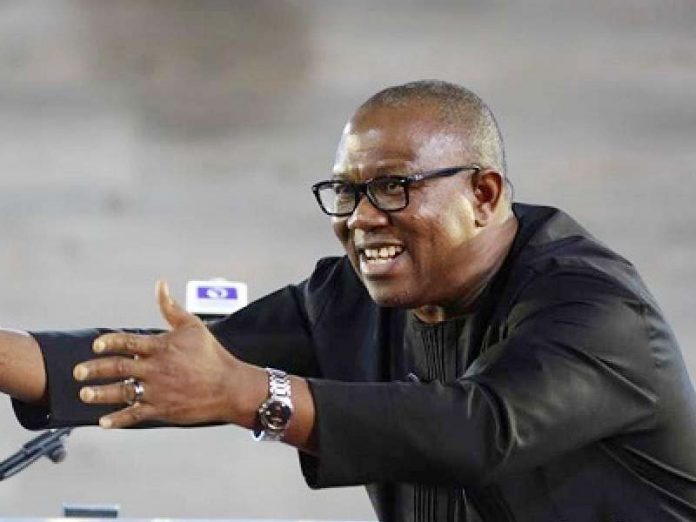 Onyebuchi Ezigbo in Ezigbo
Bishops of the Catholic Church in Nigeria have deplored the altercation between Vice Presidential candidate of the Peoples Democratic Party (PDP), Mr. Peter Obi, and Rev. Father. Ejike Mbaka, a priest of the Catholic Diocese of Enugu on the issue of the forthcoming 2019 presidential election.
The Bishops said the Church is already taking the appropriate measures on the incident.
In a statement issued by the Secretary General of the Catholic Secretariat of Nigeria, Rev. Father Ralph Madu, yesterday, the Bishops condemned in its totality what they described as shameful embarassing scenario, contained in a video recording of the event at the Adoration Centre place of worship of Mbaka.
While maintaining that the incident did not have the support of the Bishops' Conference of Nigeria, Madu said the stand of the Catholic Church stated in its August 7, 2018 directives remains apolitical and does not support or subscribe to any political party.
"Our concern is for a peaceful election process seen to be free, fair, credible and just and a democratic governance that guarantees peace, justice, equity, development and religious freedom for the common good.
"Mindful of the present charged political life of the country, with the ongoing campaigns of political parties gathering momentum, we deem it necessary to again remind all priests and faithfuls to keep the position of the church on the issue of non-partisan politics", he said.
The Priest said while the Enugu Diocese where Mbaka is incardinated is taking the appropriate measures on the incident, the Bishops have warned that no Catholic priest or faithful should be involved in partisan politics in obedience to the Canon Law of the church.