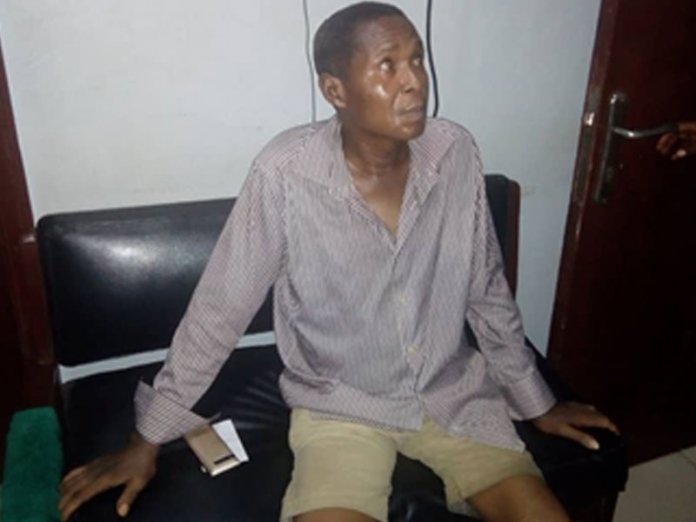 Osuji
A crime journalist with the Source Magazine, Chibuike Osuji, whose health is rapidly l deteriorating and is being admitted at the Funto Private Hospital Ijesha, Lagos has appealed to Nigerians, philanthropists and NGOs for financial assistance to save his life.
Osuji who has spent millions of naira through borrowing and support from friends and family members since he was admitted in the hospital cannot walk on his own except with clutches or aided by someone.
What started as a mere malaria and typhoid fever when he was diagnosed in the hospital showed a case of ulcer which was dripping blood inside his system leading to darkening of his feaces, more so his blood level had dropped to twelve per cent.
He was thereafter treated and it stopped so to speak and was discharged when his blood level also rose to over 30 percent, but about three weeks later he returned back to the hospital after he fell down and hit his head on the floor.
He sustained an injury leading to loss of blood and was rushed back to the hospital.
Doctors said his blood level has dropped to fourteen per cent and from there another round of treatment started, which forced the hospital to conduct a comprehensive test on him.
Meanwhile, Osuji who has exhausted his money and all avenues to raise funds, was yet to leave the hospital due to outstanding treatment payment.
It was on this predicament that members of the Crime Reporters Association of Nigeria (CRAN), his immediate constituency stepped in to support but their effort is not enough to cater for his medical needs.
Please send your donations to his account number: 6237381300 (Fidelity Bank). He can be reached on 08035569661.