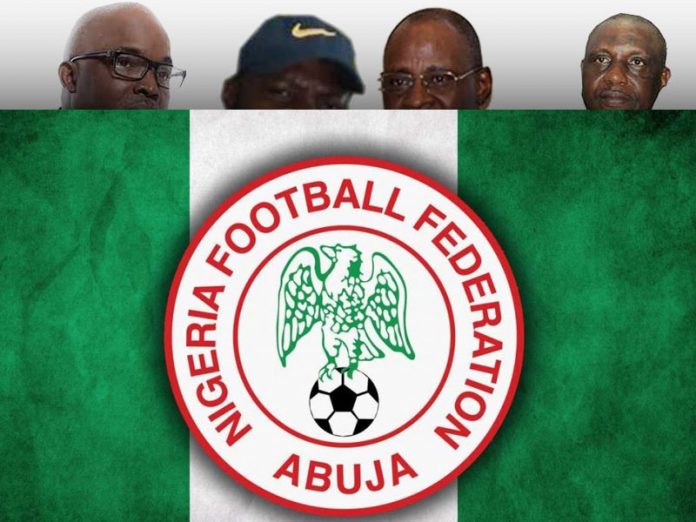 The Nigeria Football Federation (NFF) and the Nigeria Olympic Committee, (NOC), have given their backings to the FCV International Football Academy Camp scheduled to hold April next year at the Lekki British International School in Lagos.
At the media launch of the football camp at the school yesterday, the First Vice President of the NFF, Seyi Akinwumi, said the federation was delighted with such developmental programmes, promising the organisers the backing of the Glass House.
Akinwumi, who doubles as the chairman of the Lagos State Football Association (LSFA), however charged some of the kids for the camp present at yesterday's event to focus more on their education, so as to have something to fall back on after their football career.
Speaking in the same vein, Secretary General of the NOC, Tunde Popoola, said the Olympic movement was concerned about youth and how they manage their lives.
"NOC will not stand by and see you children been led astray. Education is very key if you must go into sports," Popoola noted.
Meanwhile, the management of the Lekki British International School is optimistic that the partnership with FCV would go a long way in helping to chart the career of the kids.
"We are looking forward to a good partnership with FCV International Football Academy," said Vice Principal, Pastoral, Olawale Akadiri.
The Global Operations Director of FCV, Martins Harris, stressed that the academy was not just about football but also education, while its Head Coach, Russell Fryer, promised to make each participant a better player than he or she came to the camp.
Over 15 schools have signified interests to be part of the FCV camp in Lagos, while the second camp is slated for Abuja.
The best two participants from each camp would get a scholarship to attend the FCV Academy for two weeks in the summer of 2019 in the United Kingdom.
FCV International Football Academy offers academic football courses for aspiring footballers. The academy is dedicated to producing professional players while also providing pathway to academic excellence.