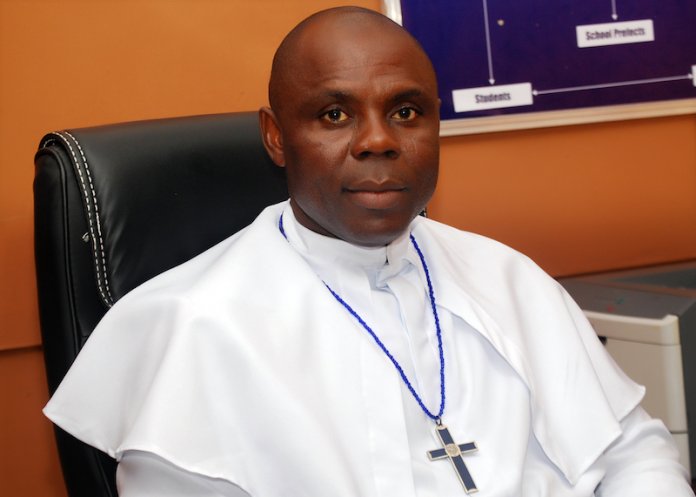 Ogechukwu Obi
The need for the federal government to adequately fund the country's education sector so as to improve literacy among citizens has been reiterated.
The Principal, Methodist Boys' High School (MBHS), Lagos, Very Rev. Paul Olukunga, while speaking at an event to mark the 2018 International Literacy Day (ILD) in Lagos recently, condemned the FG's allocation of less than 26 per cent of the national budget as recommended by UNESCO to education.
Speaking on this year's theme, 'Literacy and Skills Development', Olukunga lamented that the under-funding of Nigerian education is felt in the area of poor quality of infrastructure, quality of teaching and learning processes, among others.
"Now, the universities are on strike because they are not properly funded. Even the polytechnics and colleges of education are not left out of this challenge. There are incessant strikes because of poor funding of education. Even on the internet, you see students sitting on the floor while some study under trees."
Stressing that adequate funding of education will reduce illiteracy level and change the people's attitude for better, Olukunga added that it will also ensure that teachers are well remunerated, as well as see teaching and learning take place in a conducive atmosphere.
Commending the PTA's commitment by partnering the management for better delivery of quality education, the principal said ILD was meant to create awareness among secondary school students in Lagos and other parts of the country on the need to embrace formal education, adding that education and literacy are important in every society.
He said the school used the occasion to brainstorm on how students can excel in their studies. "We invite other schools to brainstorm on how to encourage other students to form good reading culture and to appreciate the importance of education in the society."
The Head of Department, Arts/Languages, Felix Umoh said illiteracy and poverty constitute a mutually reinforcing vicious poverty.
"Today, we in Methodist Boys High School join the world in celebrating literacy as an important fact of our development. Our emphasis in this year's celebration is to build capacity that will strengthen and boost academic excellence in our students.
"Learning to read and write is a crucial part of a child's development. Being literate means that people can understand and follow written instructions; find out information online or in books; write letters or emails; and use the dominant symbols of systems of a culture. It also means that a child or an adult is able to participate fully in the community," Umoh said.
Highlights of the event included quiz competition, spelling competition, speech, inter-school debate, award of gifts, as well as art and music to spur talents among students of various schools.