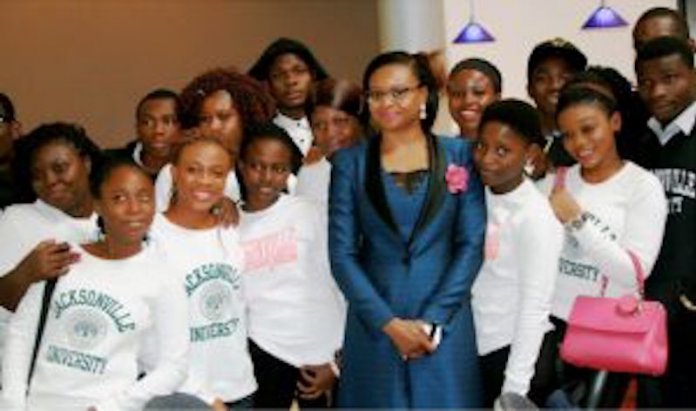 Udora Orizu in Abuja
The Centre for Gender Equality, Education and Empowerment (CGEEE) has started the training of over 20 young Nigerians to become internationally certified commercial helicopter operators.
The training of the youths from various states was spearheaded by the founder of the CGEEE, Timipre Wolo, under the Petroleum Development Trust Fund (PTDF) Youth Entrepreneurship Scheme, Special Training and Educational Scheme, in collaboration with the United Nations Institute for Training and Research (UNITAR).
Speaking during a fund raising dinner for beneficiaries of CGEEE Scholarship Initiative (CSI) in Abuja, Wolo said she initiated a pioneer job creation partnership with the private sector for an 18-month internship that culminated in the employment of 15 of the young budding pilots into positions hitherto held by expatriates, adding that they are all currently flying with some of the biggest IOCs in Nigeria.
The beneficiaries include Tosin Ajibola from Kwara State; the first female helicopter pilot from Katsina State, Ruqayat Suleiman; and three other young women from Ondo, Rivers and Bayelsa States.
According the organisation, CSI was launched to target young girls from rural communities, orphanages and internally displaced persons in IDPs camps to provide scholarships which cover tuition, books and welfare, including medicals, transportation, feeding, clothing and other incidentals.
She said the rationale behind providing a comprehensive scholarship programme is to ensure that the girls remain in school, having become victims of circumstances they had no control over, adding that it is sad to note that these young girls who should ordinarily be in school are assigned the responsibilities of fending for themselves.
"As the federal government has directed that all IDPs return to the villages, the truth is most of them have nothing to go back to; so our concern at the CGEEE are the girls most of whom are being married off, molested, raped and in many cases end up with unwanted pregnancies.
"CGEEE as part of its plan to expand the scope for women empowerment, also organised a mentorship initiative named Queen Arise, tagged 'Discover, Believe, Take Charge' to join hands with partners in creating opportunities and enabling environment for women to start, grow and thrive their businesses," Wolo said.