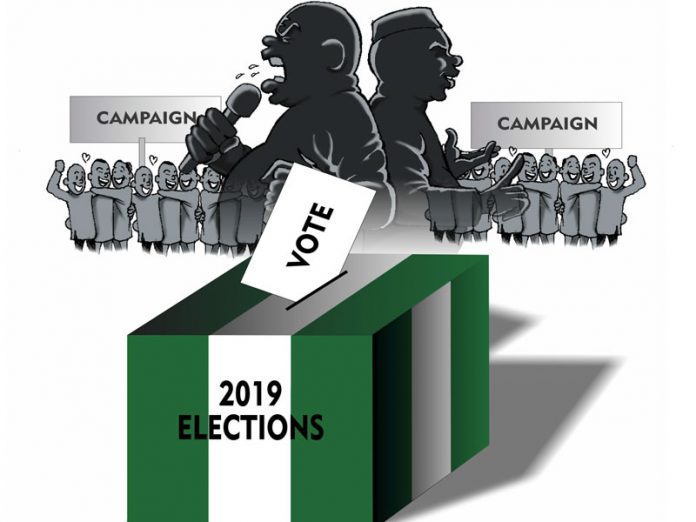 Okon Bassey in Uyo
The Governorship candidate of the All Progressives Congress Congress (APC), Akwa Ibom State, Obong Nsima Ekere, yesterday released a blueprint on how to administer the state if elected governor in 2019.
Ekere at a world press conference listed his principal areas to focus if elected to include education, health, infrastructure, rural development, jobs, wealth creation and security, social protection, governance and institutional reforms.
He said Akwa Ibom being the highest producer of oil in the country deserves better things than what it is currently getting from the present state administration.
The governorship hopeful said his administration will address the twin challenges of mass unemployment and poverty with massive investment, quoting the Nigerian Bureau of Statistics to have asserted that 1.8 million out of the 3.3 million economically active population of the state were unemployed.
Promising to complete abandoned projects in the state, Ekere equally said his government will train and empower the physically challenged as well as revive Akwa Palm within six months in office.
Ekere said he would increase support for students in tertiary institutions by raising their bursary from N5, 000 to N25, 000 per session, as well as convene a summit of stakeholders and experts to discuss the progress of the education sector.
The APC governorship candidate said he will restore financial autonomy to the local government councils in the state and adopt zero based budgeting in place of envelope style budgeting.
He promised to restructure the civil service as well as review the master plan of the state in line with current realities, adding that he would convene a Security Council meeting on conflict in border communities.
According to him,he is the man to be trusted to take the state to grater heights, build bridges of hope and bring real peace and healing to conflict areas within the state.
He said his administration would be interactive and inclusive, and called on the people of the state to vote for him.
"Within the first 100-180 days in office, my administration will embark on massive public works to reflate the economy, create jobs and put money in the pocket of artisans, suppliers, and contractors.