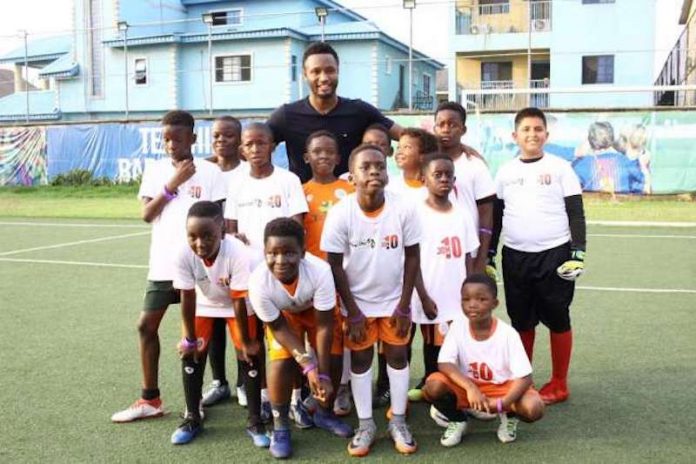 The Mikel Obi Foundation in partnership with multi-platform broadcast network, Kwesé, on Sunday held a football clinic for children in Lagos.
The clinic saw 150 boys and girls aged 3 – 15 years from the Little Tigers Football Club receive first-hand coaching on football basics namely; ball passing, receiving, trapping, dribbling and shooting.
The football clinic is a build-up to the launch of "Nigeria's Next Football Superstar", a Mikel Obi Foundation initiative which is aimed at giving back to the community.
Mikel Obi, said the clinic "is about giving back to the community, to Nigeria. Home is where it all started for me. I will always want to give back to Nigeria, to my community". He added that it was the right time as he now has the right support to make the initiative a success.
The Kwesé brand ambassador and Super Eagles captain who was welcomed to the football pitch of the Children's International School, Lekki with a roaring applause and cheers also had a question and answer session with the kids.
He answered an array of questions from his experience at the 2018 FIFA World Cup, his career and life at Chelsea while also encouraging the children to take their education seriously despite their interest in football.