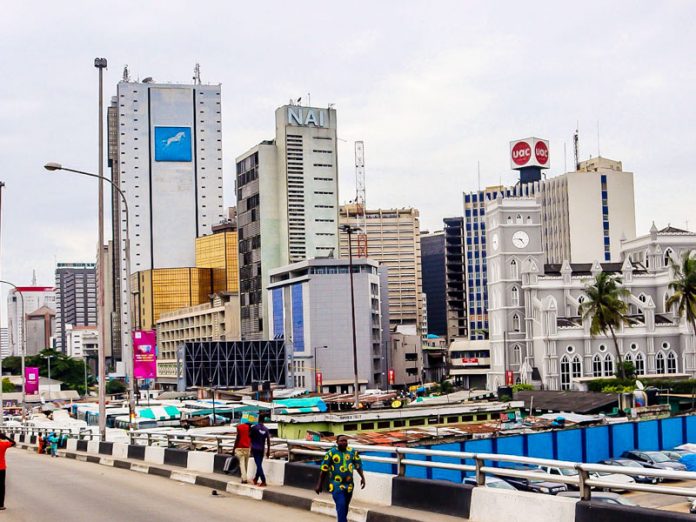 Though Nigeria dropped one place to 146th position on the Ease of Doing Business ranking for 2019, it retained a positive outlook with reforms in three vital areas which are starting a business, getting electricity and trading across borders, Bamidele Famoofo reports
Past
In 2018, Nigeria recorded an unprecedented progress in the ranking of the World Bank as one of the 10 nations that made the most daring reforms to attract investors to come and do business in their domains. According to the World Bank, Nigeria moved up 24 places on the Ease of Doing Business ranking to 145th position from 169th position in 2017.  Analysts have said it was the best outing the country had had in two decades.
According to the World Bank's Doing Business in Nigeria 2018 Report, the country implemented five reforms, making it easier to do business in the economy. The reforms resulted in Nigeria moving 24 points to 145th position from the 169th position recorded in 2017.
The improvements were in the areas of starting a business, dealing with construction permits, registering property, getting credit, and paying taxes.
According to the World Bank report in 2018, Nigeria made starting a business faster by allowing electronic stamping of registration documents. This reform applies to both Kano and Lagos.
Dealing with Construction Permits: Nigeria (Kano) increased transparency by publishing all relevant regulations, fee schedules and pre-application requirements online. Nigeria (Lagos) made it easier to obtain construction permits by streamlining the process to obtain construction permits and increased transparency by publishing all relevant regulations, fee schedules and pre-application requirements online.
Registering Property: Lagos made transferring property easier and more transparent by removing the sworn affidavit for certified copies of the land ownership records, introducing a specific and independent complaint mechanism, and by publishing statistics on land transfers. Kano made transferring property more transparent by publishing the list documents, fee schedule and service standards for property transactions.
Getting Credit:   Nigeria improved access to credit information by guaranteeing borrowers the legal right to inspect their credit data from the credit bureau and by starting to provide credit scores to banks, financial institutions and borrowers. Nigeria also strengthened access to credit by adopting a new law on secured transactions and establishing a modern collateral registry. These changes apply to both Kano and Lagos.
Paying Taxes:   Nigeria made paying taxes easier by introducing new channels for payment of taxes and mandating taxpayers to file tax returns at the nearest Federal Inland Revenue Service (FIRS) office. This reform applies to both Kano and Lagos.
Similarly, on the Dealing with Construction permit ranking, the country moved from the 174th position in 2017 ranking to 147th in the 2018 ranking. The World Bank also stated that Nigeria made the greatest stride in improving access to getting credit. It moved from 32nd position in 2017 to 6th position in 2018. On Enforcing Contracts ranking, the country moved from the 139th position in 2017 to 96th in 2018 and on starting a business, it moved from 138th to 130th position in 2018.5
Present
The World Bank report on Ease of Doing Business in 2019 showed that governments around the world set a new record in bureaucracy busting efforts for the domestic private sector, implementing 314 business reforms over the past year.
"The reforms, carried out in 128 economies, benefit small and medium enterprises as well as entrepreneurs, enabling job creation and stimulating private investment. This year's reforms surpass the previous all-time high of 290 reforms two years ago," the report said.
The report noted that reforms were taking place where they are most needed, with low-income and lower middle-income economies carrying out 172 reforms. In sub-Saharan Africa, a record number of 40 economies implemented 107 reforms, a new best in number of reforms for a third consecutive year for the region. The Middle East and North Africa region scaled a new high with 43 reforms.
In this year's top 10 improvers, based on reforms undertaken, are Afghanistan, Djibouti, China, Azerbaijan, India, Togo, Kenya, Côte d'Ivoire, Turkey and Rwanda. With six reforms each, Djibouti and India are in the top 10 for a second consecutive year. Afghanistan and Turkey, top improvers for the first time, implemented record single-year reforms, with five and seven, respectively.
"The diversity among the top improvers shows that economies of all sizes and income levels, and even those in conflict can advance the business climate for domestic small and medium enterprises. Doing Business provides a road map that different governments can use to increase business confidence, innovation, and growth and reduce corruption," said the World Bank's Senior Director for Development Economics and Acting Chief Economist, Shanta Devarajan.
"This year's results clearly demonstrate government commitment in many economies, large and small, to nurture entrepreneurship and private enterprise. If the reform agendas are complemented with training programmes for public officials, the impact of reforms will be further enhanced, new data show," said Rita Ramalho, Senior Manager of the World Bank's Global Indicators Group, which produces the report.  
Since its inception in 2003, more than 3,500 business reforms have been carried out in 186 of the 190 economies Doing Business monitors.
Sub-Saharan Africa set a new milestone for a third consecutive year, implementing 107 reforms in the past year, up from 83 the previous year. In addition, this year also saw the highest number of economies carrying out reforms, with 40 of the region's 48 economies implementing at least one reform, compared to the previous high of 37 economies two years ago. The region is home to four of this year's top 10 improvers – Togo, Kenya, Côte d'Ivoire and Rwanda. While reforms in the region were wide-ranging, many improvements focused on easing property registration and resolving insolvency.
 Whither Nigeria?
Unlike in 2018, Nigeria's aggressive push to make a difference, which made her to rank among top 10 most improved economies in ease of doing business dropped in 2019, leaving Mali to displace it from the position it occupied in 2018. This is because Nigeria was only able to make impactful reforms in three areas, which made it to drop from 145 to 146 positions in 2019. 
The reforms are in the areas of starting a business, getting electricity and trading across the borders. The country did not do well as regards registering properties in the review period.
According to the 2019 report, Nigeria made starting a business easier by reducing the time needed to register a company at the corporate affairs commission and introducing an online platform to pay stamp duty. This reform applies to both Kano and Lagos. Also, Nigeria made getting electricity easier by requiring that the distribution companies obtain the right of way on behalf of the customers and by turning on the electricity once the meter is installed. This reform applies to both Kano and Lagos.
Meanwhile, the World Bank revealed in the report that in Kano, Nigeria made property registration less transparent by no longer publishing online the fee schedule and the list of documents necessary to register a property.
But the report also showed that biggest economy in Africa was able to reduce the time needed to export and import by implementing joint inspections, the NICIS2 electronic system and around-the-clock.
The report showed that Nigeria with a population hovering around 191million and gross national income per capital of US$2,080, besides ranking 146 out of 190 countries, recorded an ease of doing business score of 52.89. It ranked 120 in starting a business and 12th in getting credit and 182 in trading across borders. Also, score for starting a business (0–100) 82.97,   score for getting credit (0–100) 85.00 and     score for trading across borders (0–100) 23.08. Others include Procedures (number) 8.5 ; Strength of legal rights index (0–12) 9; Time to export (days) 10.9; Depth of credit information index (0–8) 8; Documentary compliance (hours) 119; Cost (% of income per capita) 27.6; Credit bureau coverage (% of adults) 11.0; Border compliance (hours) 135.4;Minimum capital (% of income per capita) 0.0; Credit registry coverage (% of adults) 0.8; Cost to export Documentary compliance (US$) 250; Dealing with construction permits (rank) 149; Protecting minority investors (rank) 38; Border compliance (US$) 785.7; Score for dealing with construction permits (0–100) 57.84 and Score for protecting minority investors (0–100) 66.67 among others.
The Secret
"The private sector is key to creating sustainable economic growth and ending poverty around the world," said World Bank Group President Jim Yong Kim. "Fair, efficient, and transparent rules, which Doing Business promotes, are the bedrock of a vibrant economy and entrepreneurship environment. It's critical for governments to accelerate efforts to create the conditions for private enterprise to thrive and communities to prosper."